Exeter College reopens to visitors
Exeter College's historic Turl Street site is open for visitors to explore our grounds, enjoy Afternoon Tea and Bed and Breakfast getaways!
Exeter College has been based in the heart of Oxford since it was founded in 1314 and has been situated in Turl Street since 1315. As well as being perfectly placed for Oxford's amenities, the setting is remarkably peaceful, with a secluded garden that enjoys breathtaking views of Radcliffe Square.
Members of the public are now welcome to visit the College at Turl Street between 1 pm and 5 pm (outside term time) and between 2 pm and 5 pm (during term time) unless the College is closed for a special event. Entrance costs £3 or is free for children (up to the age of 12), prospective students, Bodleian Card-holders, and Oxford alumni, provided they show their alumni cards at the Porters' Lodge (Exeter alumni need only give their name). During term time the College may waive the fee if parts of the College are closed to visitors.
We suggest all visitors contact the Porters' Lodge on 01865 279600 to check the College is open (and any parts that may be closed) before visiting. Visitors will receive an information sheet with a map and history of the College, and there is a quiz and treasure hunt for kids (or big kids!) on arrival.
Directions to the College's main entrance.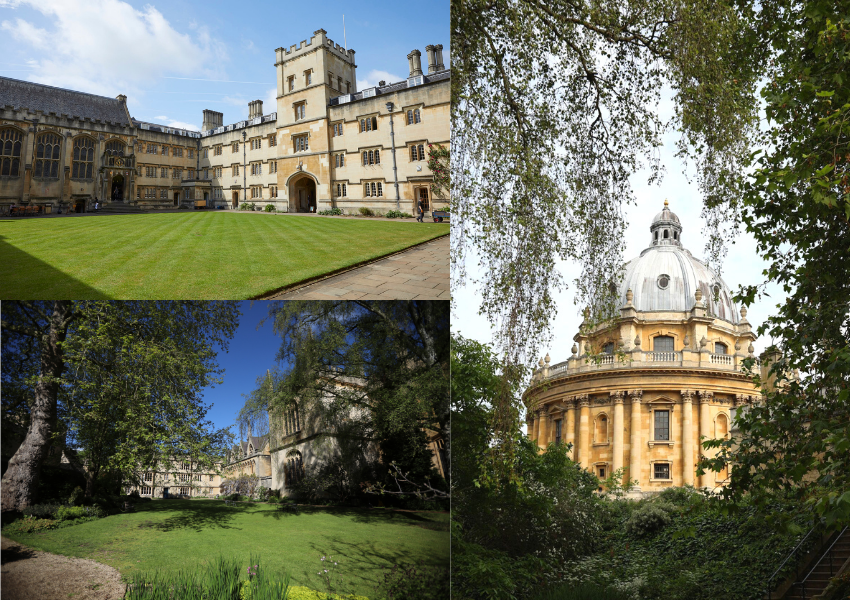 Explore Exeter College's historic site and experience this impressive view of the iconic Radcliffe Camera! 
Afternoon Tea
Back by popular demand! Enjoy Afternoon Tea made by our award-winning chefs in the 17-century Dining Hall on selected Thursdays-Sundays from 8 July. Tickets are available to purchase at the Porters' Lodge in-person or by phone at 01865 279600.
View what tasty delights are on offer and ticket prices.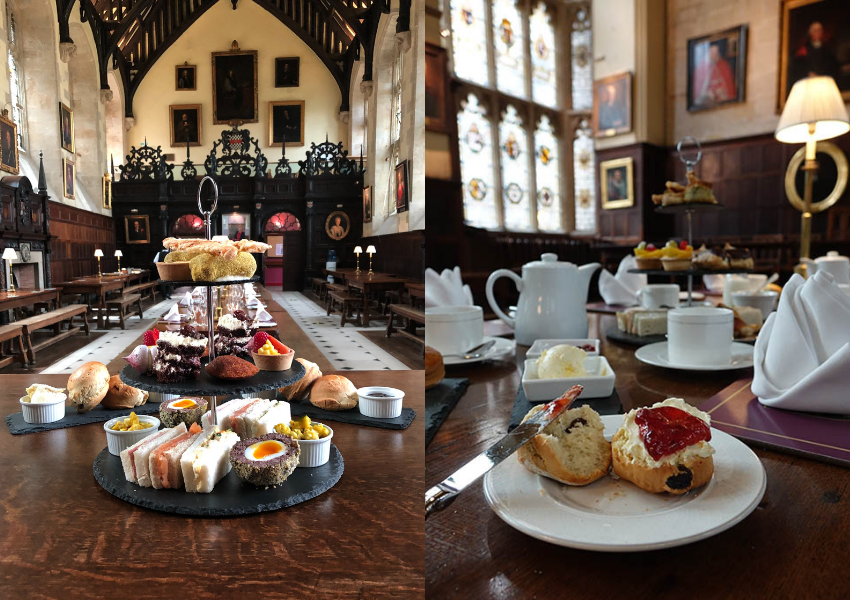 Bed and Breakfast
Enjoy bed and breakfast in the heart of Oxford. Where else can you wake up in the room JRR Tolkien once called home and look out to the lawn where Inspector Morse famously collapsed? Only at Exeter College!
View rates, check availability and book here.
Exonians, check your emails for a special discount code on your booking in the latest news and events bulletin.