I am a Fellow in Management at Exeter College and an Associate Professor in Technology and Operations Management at the Saïd Business School. Innovation, technology, and operational processes are passions of mine. Before my doctoral studies at the University of California, Berkeley and my career as a scholar, I worked in Manufacturing Finance at Ford Motor Company. I have served on the faculties of Harvard Business School (2004-2010, 2017) and BYU's Marriott School of Management (2010-2018) and have been a visiting professor or lecturer at Wharton, Dartmouth College, Harvard, and Saïd.
Before receiving a PhD at UC Berkeley, I studied at BYU's Marriott School of Management, where I received BA and MBA degrees. My professional service includes leadership roles in the Academy of Management and membership in the AOM and the Strategic Management Society. Outside the university, I help organisations facing decisions about research and development, operational excellence, technology transitions, and the issues associated with new technology adoption. I serve on the Boards of Directors of Ceramic Process Systems (NASDAQ: CPS-H) and the South Region of Intermountain Healthcare. I like to invent strange lighting fixtures and tinker with mechanical contraptions in my spare time. My incredibly patient spouse Rebecca has even let me hang one or two of my creations in our home. We have four children and a dog named Thatcher (namesake of a town in Idaho).
Here's a lamp: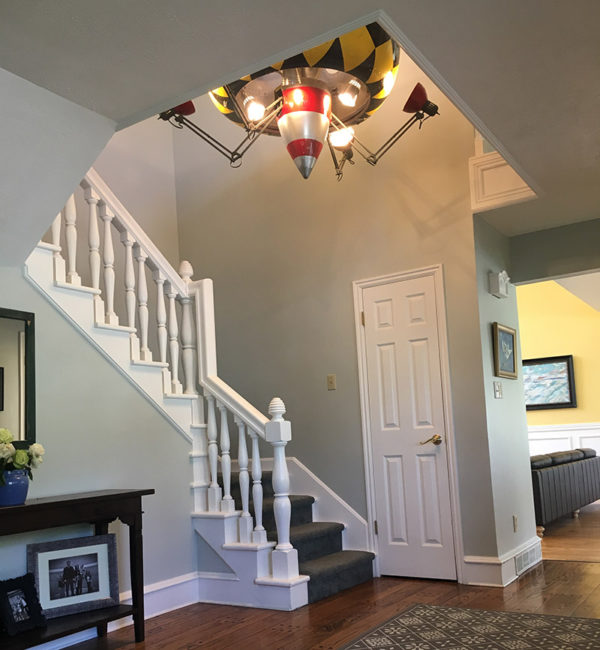 Building a Mjölnir replica for my son's birthday: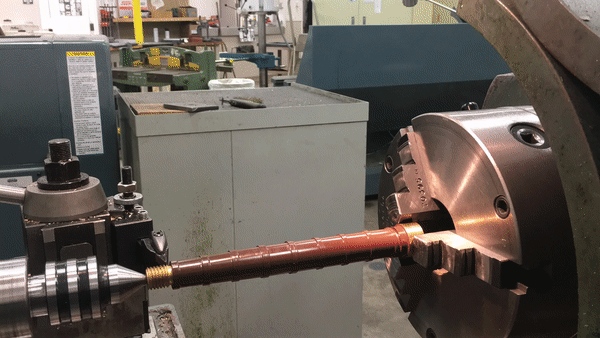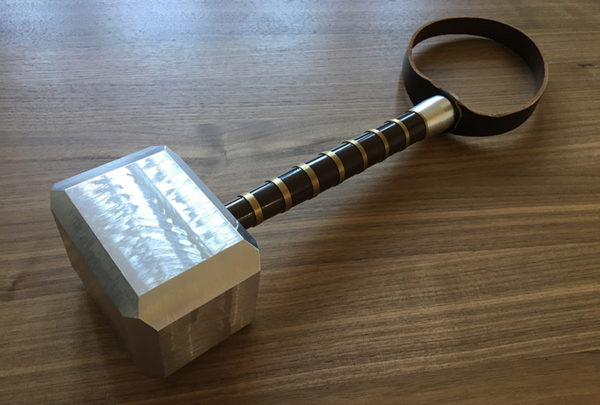 Research
My research falls into two general areas. The first is concerned with technological innovation, and specifically with the complex relationship between new and old technologies that exists during technology transitions.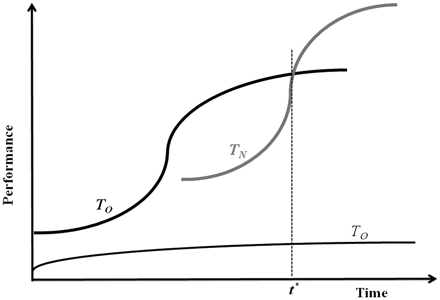 (Performance trajectories of old and new technologies)
In this context I have written about technological "last gasps," the role of intergenerational technological hybrids, and of retreats into old technology niches.
The second area of my research is concerned with Service Operations—both in the building of theoretical microfoundations to help define the field, and in empirical research on service employee productivity.
Teaching
I teach the required Technology and Operations Management courses in the Saïd Business School's MBA and EMBA programs. I taught similar courses at HBS, BYU, and Wharton. I also helped to develop and teach the Operation Strategy MBA elective at HBS, and developed and taught a Supply Chain Management elective at Dartmouth College's Tuck School of Business. My executive education management experience involves teaching in executive education programmes at HBS, including Building Competitive Advantage through Operations (BCAO), Leading Product Innovation (LPI), and Senior Executive Program, China (SEPC). I have also taught in executive education programmes at UCLA, Tsinghua University, Chalmers University, University of Xiamen, Universidad de La Sabana (Bogotá), among others.