Pamela Stephenson, Director of Development and Alumni Relations
Pamela leads the team and focuses on securing philanthropy for the College's strategic priorities. Please contact her if you are interested in contributing to Exeter's future.
Hannah Shearer, Development Assistant
Hannah's skills support every aspect of the Development and Alumni Relations team. She is your first point of contact for any questions. Contact her here.
Helen Whyman, Development Officer (Regular Giving)
Helen is responsible for Exeter's regular giving programme and donations to the College's Annual Fund, including fundraising through telethon campaigns. You can contact Helen here.
Amelia Crosse, Alumni Relations and Events Officer
Amelia delivers our annual events programme, bringing alumni and friends together to re-connect them with Exeter. You can contact Amelia here.
Charlotte Saddington, Database and Research Officer
Charlotte looks after the alumni database and processes donations to the College. Contact Charlotte to update your contact details or if you prefer to update them online click here.
Matthew Baldwin, Communications Officer
Matt brings news of Exeter to our alumni and friends. He is always keen to source interesting features so, if you have a great idea, please get in touch.
Update your contact details
To update your contact details online click here. Alternatively call us on 01865 279619 or email development@exeter.ox.ac.uk.
Share your news
To share your news, views or experiences with the Development and Alumni Relations team and the wider Exeter College community click here.
Receive emails
If you would like to receive emails from the Development and Alumni Relations team about the latest College news, upcoming events or how you can support Exeter College click here.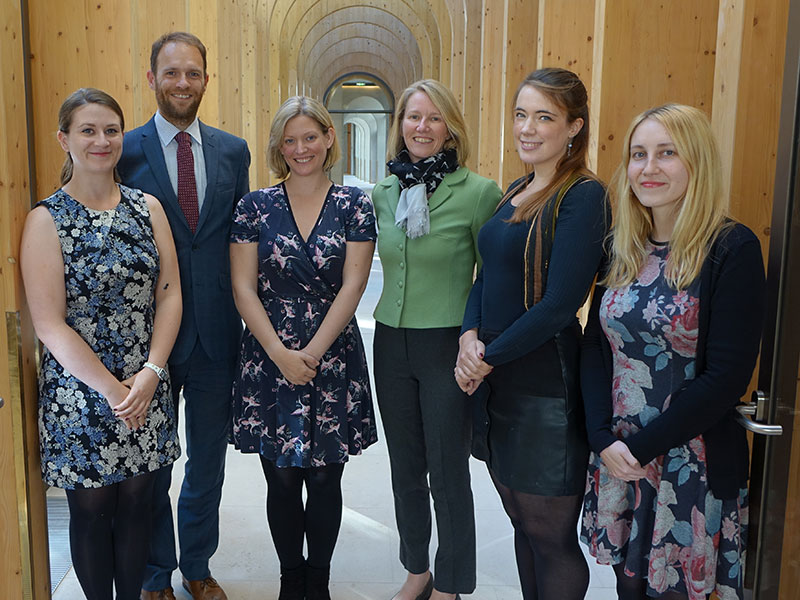 L-R: Helen, Matthew, Amelia, Pamela, Hannah, and Charlotte