Exeter College is keen to maintain a diverse community of students from many different backgrounds, including those where there is little or no tradition of sending students to Oxford.  We therefore run an extensive programme of school visits and access activities for students who have the ability and potential to study here, but may not have access to the information they need to make an informed decision about applying.
Work with schools and students from the South-West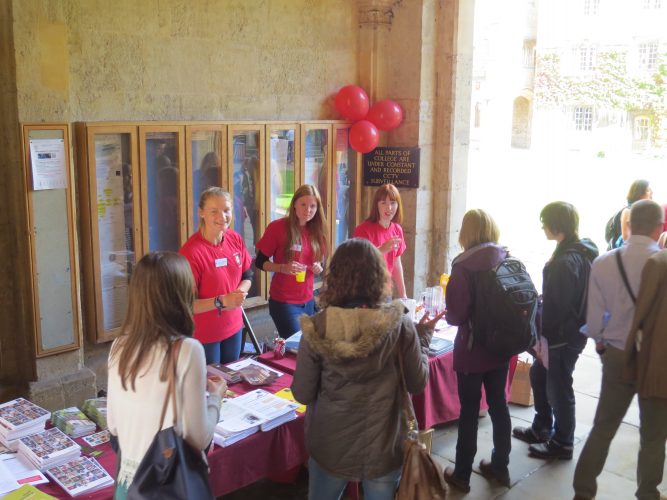 Exeter College has historic links to Devon, Cornwall and Somerset through our founders and early history, and we are keen to maintain those links through our outreach work with state schools in these counties (including Plymouth and Torbay).
Acting on behalf of the University as a whole, this initiative aims to encourage applications to Oxford from students in the West Country. We work closely with Downing College, Cambridge, who also particularly focus on south west England.
To find out which Oxford college has links with schools in your area, see the page for the regional links scheme.
The Channel Islands Link
Exeter also has historic links to the Channel Islands. The Outreach and Undergraduate Admissions Officer makes a visit from time to time to schools in Guernsey and Jersey, and acts as a point of contact for these schools with Oxford University at other times.
Visits to Exeter College
We offer a number of opportunities for school groups and individual prospective applicants to visit the College through the year, in addition to our Open Days.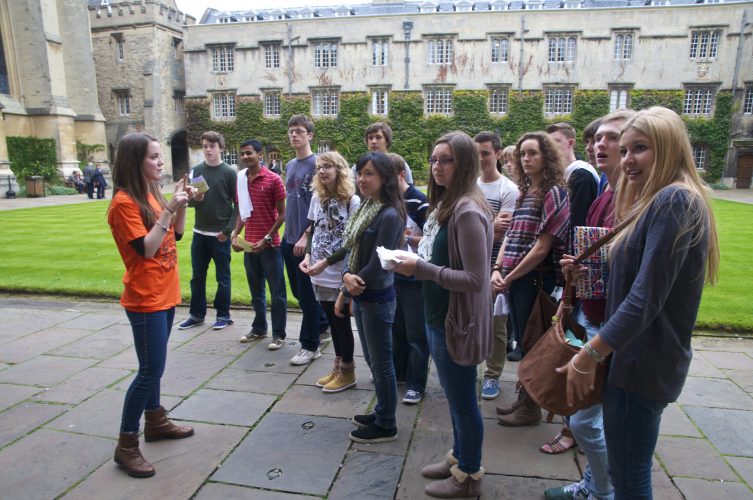 Getting in contact
Exeter's outreach work with schools is coordinated by our Outreach and Undergraduate Admissions Officer, who works with the Tutor for Admissions and a team of trained undergraduate volunteers known as 'Student Ambassadors'. You can meet some of our current students here.
Schools looking to work with the College should contact the Outreach and Undergraduate Admissions Officer in the first instance.  Where we are unable to meet a request we are happy to suggest alternatives, or to put schools in touch with a colleague within the University who may be in a position to help.
For further information, please contact the Outreach and Undergraduate Admissions Officer.
For teachers and school/college advisors
We send regular (usually twice-termly) updates to our link schools, with news about our events, notices of other opportunities for schools and information on the key stages of the application process and on supporting younger students' choices.  If you would like to be included on our mail-list, please email admissions@exeter.ox.ac.uk. Please be aware that contact details passed on to us may be shared with our respective Cambridge counterparts (at Downing or Trinity Hall, depending on your region) so that you may better be supported by both universities; if you do not wish for us to pass on your details to the relevant Cambridge Schools Liaison Officer then please let us know.