A new way to learn maths from alumnus Alexander F.L. Newberry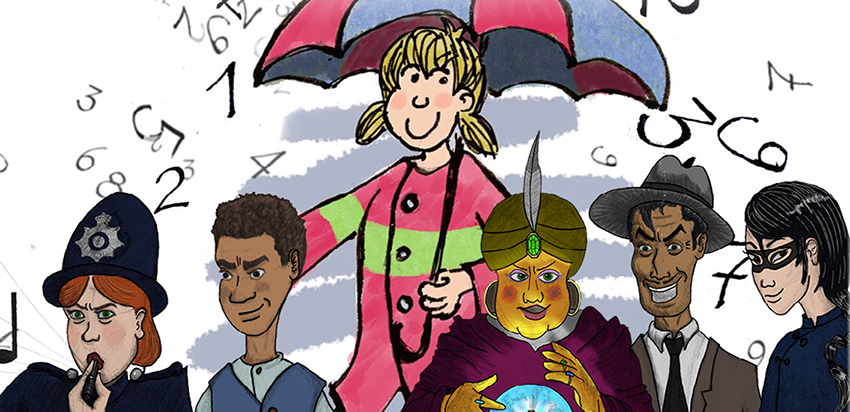 Characters from the imaginative and educational game, Numberella
A lot of children struggle to learn mathematics, and motivating them to study can be a challenge for their teachers and parents. Alexander F.L. Newberry (2004, Byzantine Studies) has developed an educational game to make learning mathematics easier and fun for everyone.
Alexander started tutoring children around 2009, a few years after completing a graduate degree at Exeter College. Very soon he began to develop books to help his students learn.
Alexander says, 'The books were reasonably popular with my students and they began to deliver results, but I also realised that I needed to bring in a motivational element to the programme so I did that by drawing on my experience as a ski racer from my teenage years.
'About three or four years ago I had a student who was extremely pressure sensitive and I had another student who was resistant to all forms of teaching, and for them I realised I needed another way. That's when I decided that I had to come up with a game, because a game was the only way I could think that would engage these students, give their parents educational value, and make our sessions enjoyable for both of us. This is where Numberella came in.'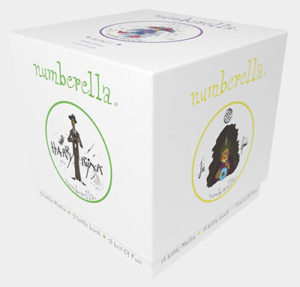 Numberella is a multi-sensory maths game aimed at children aged seven to 12 that makes learning and teaching maths fun. Balancing knowledge with luck, it allows children of different abilities to play together with an equal chance of winning.
Numberella began as a collection of questions written on pieces of paper, screwed up and placed in a box. To choose a question the student rolls a die, scoring points if they answer the question correctly. Alexander found that this method of teaching was both popular and effective, and realised it was something he should build on.
'With the permission of parents, I began to develop the game in tutorial sessions. I kept what my students liked, and moved on from what they didn't like.
'Over the course of a year I had a first version printed out in Excel, and after that I decided to get the cards formally printed. Fast-forward four years, and the game is in manufacture, with rave reviews from the teachers who have trialled it, and from the students they have trialled it with. It is popular because it has a clear academic value, but above all, because anyone can win.'
Numberella is already being played in schools in 14 states in the USA, as well in the UK. Among the first to have played the game is Jennifer, a year 5 student, who described Numberella as 'brilliantly fun and educational' and said that she enjoyed it 'because it let me challenge myself, and you had to be quick and witty.'
Alexander is passionate about helping children develop their mathematical skills and confidence. He says, 'It's enormously rewarding to be behind something that seems to do good. I've seen kids who've never won anything before playing Numberella and coming away with a smile on their face, and that means everything.'
Numberella is available in three different levels of difficulty designed to complement the UK mathematics syllabuses for key stages one, two and three. Teachers and parents can also download an app that makes it easy to follow children's progress, give encouragement, and motivate children through league tables.
Among Alexander's plans for Numberella is a serialised book, which will be available through the game's app. He aims to make the book available in a wide choice of languages, including Mandarin Chinese, Hindi, and all modern European languages, and is keen to hear from anyone with language skills who is interested in getting involved.
To find out more visit www.numberella.club and to buy the game online visit Amazon UK or Amazon USA.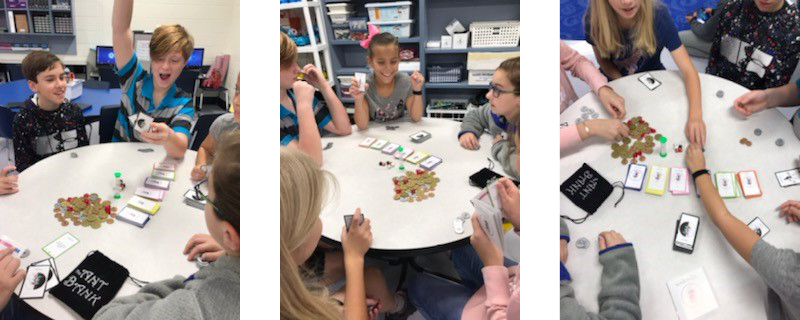 A game of Numberella being played by students at Peeples Elementary School, Fayetteville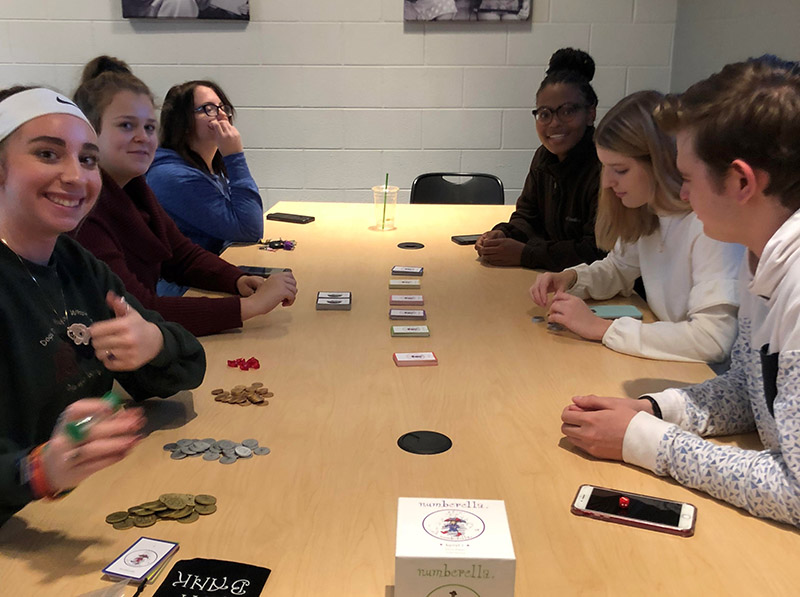 Older children enjoy Numberella at Clarksville Academy, Tennessee