Alumni celebrate 30-year reunion at Grand Gaudy
Exonians who matriculated between 1985 and 1989 were welcomed back to a gloriously sunny Exeter College on Saturday 23 June for their Grand Gaudy, some 30 years after they studied here.
Early arrivers were able to revisit their 80s haircuts and fashion choices in the Neil Blair Special Collections Reading Room, poring over matriculation photographs and memorabilia from the College archive. Some of our current students led tours around the new Cohen Quad; ensuites duly noted as a far cry from the shared facilities experienced by the alumni! Wine tasting was, perhaps unsurprisingly, hugely popular and Dr John Maddicott, Emeritus Fellow in History, led tours around Turl Street, signing copies of his book, Founders and Fellowship: The Early History of Exeter College, for his dedicated fan club.
Not only did guests get to enjoy the fine wines that Exeter has to offer over dinner, but alumna Gill Bullock (1988, Chemistry) of Swan Brewery had ensured that their beers were available in the Undercroft for the 'after party', and Jo Miller (1987, English) gave a fabulous after dinner speech, daringly delivered in rhyming couplets. Wonderful examples of our alumni getting involved and adding a personal touch to our events.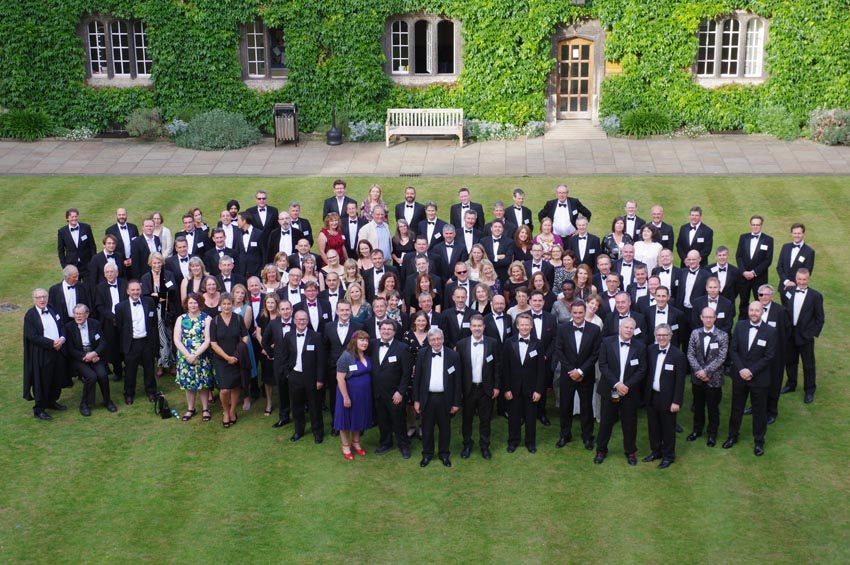 Alumni were joined by their former tutors, Rector Trainor and their guests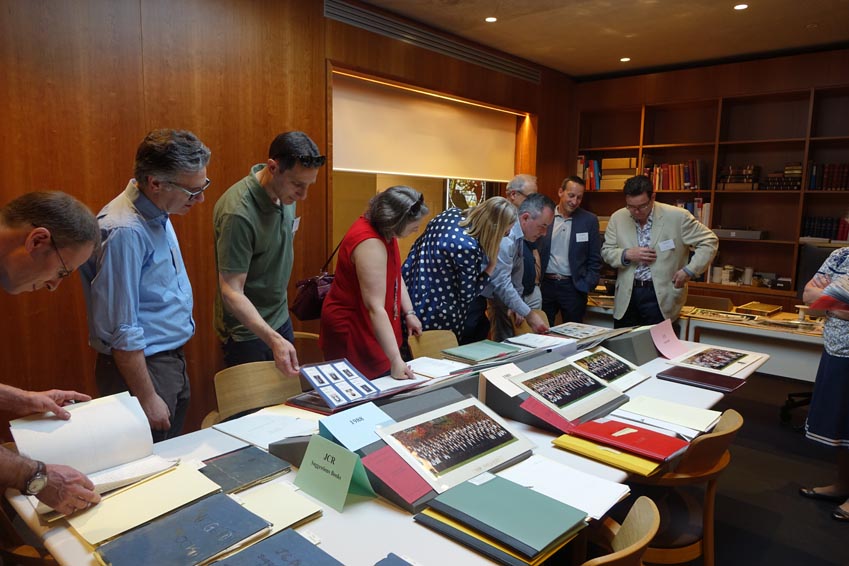 Photos and memorabilia from the College archive gave alumni a blast from the past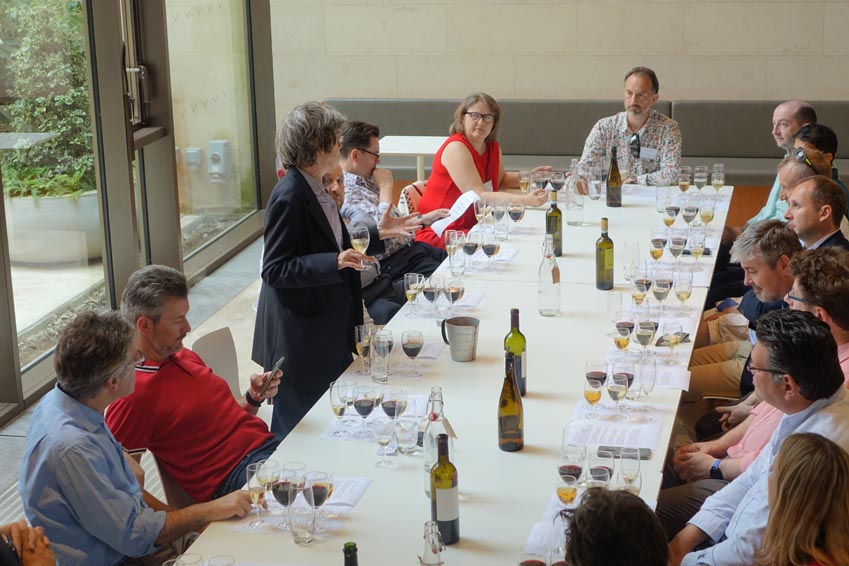 A wine tasting was led by Exeter College's wine steward, Dr Hanneke Wilson
To view more photos from the day click here.