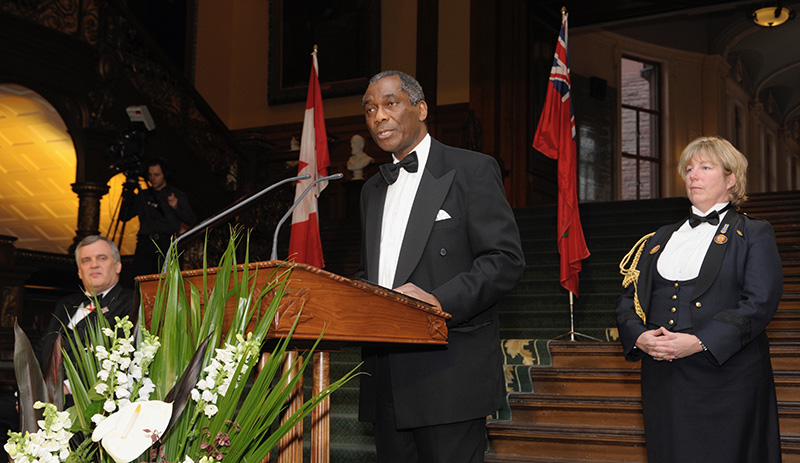 Chisanga Puta-Chekwe, Director of Kansanshi Mining Plc and President of the Masomo Education Foundation
I found Exeter College to be friendly and inclusive – it certainly had the cheapest Summer Ball in town!
The Rector of Exeter College, Greig Barr, was a trustee of the Rhodes Trust and I suppose he was interested in having a Rhodes Scholar as one of his students. This was a blessing as I found Exeter College to be friendly and inclusive – it certainly had the cheapest Summer Ball in town! I found Barr to be a thoughtful and empathetic leader, as were my tutors.
When I returned to Zambia to practice law, much of my practice was devoted to the preservation of human rights at a time when the bill of rights had been suspended. Many of my clients were members of the clandestine pro-democracy movement. It took torture, and a three and a half year stint as a political prisoner, for me to return to England as the vice president of a Zambian-owned bank, my release being the result of a successful international campaign mounted by Oxford and Amnesty International.
In 1989 my family and I packed our bags once again and headed to Canada. The early days in Ottawa were difficult on account of limited employment opportunities for those without Canadian experience, but after a few unsuccessful job applications, I formed the Chekwe Consultancy. Shortly afterwards I was also appointed part-time adjudicator at the Ontario Criminal Injuries Compensation board, and was later appointed Chair and CEO of the organization. I served in that capacity for three years before being appointed Executive Director of Oxfam Canada.
I returned to the Ontario agency sector in 1998 when asked to serve as founding Chair and CEO of the Ontario Rental Housing Tribunal. After six years here I was asked to lead the Social Benefits Tribunal, which was in need of reform. It only took a relatively short period of time to introduce the necessary efficiencies and put the agency on an even keel.
In early 2009, I was appointed Deputy Minister for Citizenship and Immigration. I also had responsibility for the Women's Issues portfolio, in addition to serving as Secretary General of the Order of Ontario. Later, I had the additional portfolios of Seniors' Affairs and International Trade. I served in this capacity for six years before joining the Directors Education Program at the University of Toronto. Thanks to my Exeter training, I was able to succeed.
Today I spend the bulk of my time serving as volunteer president of the Masomo Education Foundation, a non-profit organisation which provides scholarships for post-secondary education to children from low income families. I also serve as non-executive director on First Quantum Minerals' largest subsidiary company, who I had previously served as Zambia Country Manager. I am thankful to my Exeter education which helped me to hone in my communication and analytical skills.