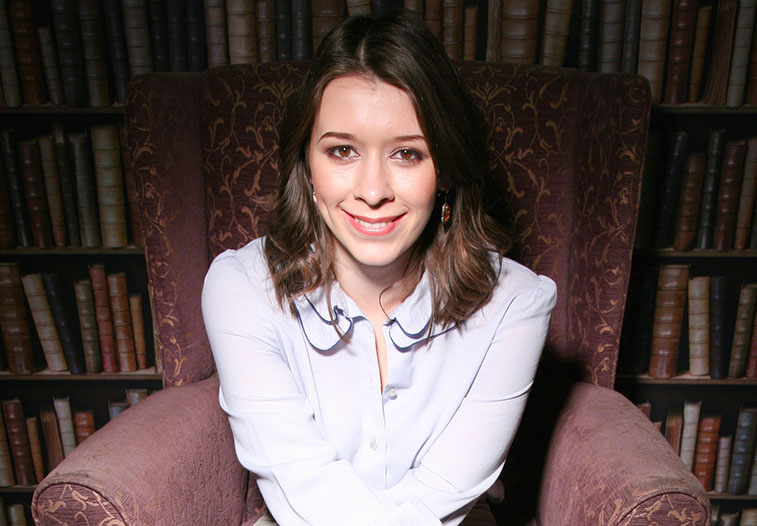 Lydia Stephens, a Detective Sergeant with the Metropolitan Police in London.
Exeter gave me the opportunity to explore parts of that world I may never otherwise have been exposed to…
I had known that I wanted to be a police officer since leaving school, and can still remember the reaction of Rector Dame Frances Cairncross when I proudly announced it the first time I met her – signing the College Register. Surprise quickly gave way to enthusiastic support, and she involved me in organising events which would allow me to personally meet leading names in law enforcement. This included Sara Thornton, the then Chief Constable of Thames Valley Police who went on to head the National Police Chiefs' Council, and Ian Blair, a previous Commissioner of the Met. Frances also introduced me to Sir Mark Allen (another Exeter alumnus!) who headed up MI6's counter-terrorism unit in the early 2000s.
Exeter gave me the opportunity to explore parts of that world I may never otherwise have been exposed to. Combined with the astounding breadth of careers pursued by Oxford Classicists, it confirmed my determination to join the police. After shadowing officers while still a student and completing an internship for the Met in the summer before my final year, I was accepted as a Met officer into the National Fast Track Programme. I was sworn in just months after graduating – and I haven't looked back since!
I was launched into an incredible career on my first posting as Police Constable Stephens on an Emergency Response Team in Tower Hamlets, a frontline team responding to 999 calls. Every day was utterly unpredictable – it was a fantastic grounding where I worked with inspirational colleagues and had the privilege of seeing a whole other side to London. I then moved on to Neighbourhood Policing in Bow as a Dedicated Ward Officer, working with communities to tackle the problems that mattered most to them.
I had always wanted to be a Detective so put in for the National Investigators' Exam and, after months of courses, qualified as a Detective Constable in 2017. I joined the Whitechapel CID (Criminal Investigation Department) and worked in serious crime, domestic violence, and hate crime. I absolutely loved being a DC – managing my own cases, following lines of enquiry, and working closely with the Crown Prosecution Service and barristers to take cases through trial. Since promotion I have enjoyed the broader strategic view that comes with directing a team, and having the opportunity to enable people to do their best. I now have the privilege of working on the MPS investigation into the fire at Grenfell Tower, which has been a totally unique and humbling experience.
A career in policing offers unparalleled variety – I've found myself considering roles I never knew existed! – and is one of the best-kept secrets in London. I enjoy returning to Exeter and dispelling a few myths about working as a police officer, including representing College at an event hosted by the Principal of St. Anne's, Helen King (previously Assistant Commissioner of the Met) to help Oxford strengthen its links with policing and law enforcement. I'm always keen to talk to students or alumni who want to know more about the field – so get in touch!
If you are interested in a career in policing or have any questions for Lydia, please contact the Development Office, who will be happy to help you connect with her.