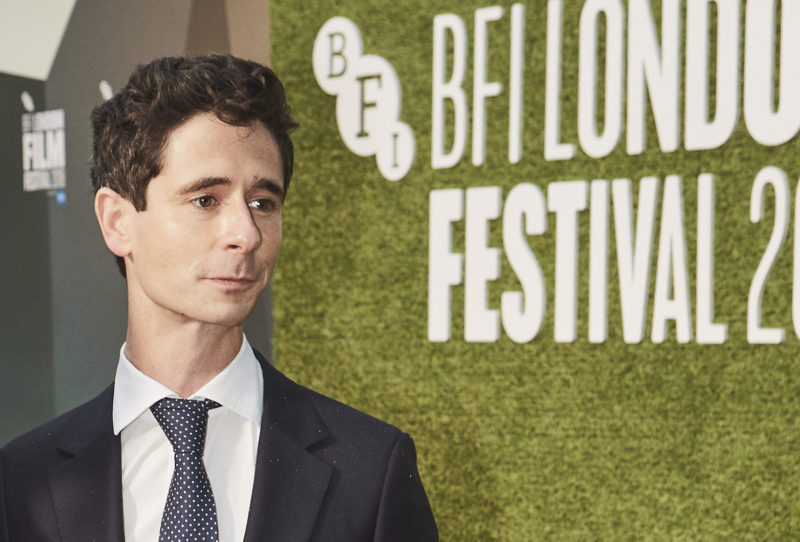 Mike Lesslie, a screenwriter, producer, and playwright.
Literature is inescapably subjective. Everyone's opinion is valid, and every voice should be heard.
I applied to study English at Exeter because of Jeri Johnson, an English fellow at the College. Her forensic approach to language appealed to my urge to find something – anything – objective in a subjective discipline. Without that, I thought, we'd just be debating feelings.
Ironically my career as a screenwriter, playwright, and producer is now driven by feelings. Most usefully Exeter taught me the linguistic and narrative structures to best communicate them. Tutorials also taught me how to pitch. Screenwriters have to sell their stories. We argue – for plot, scenes, characters, and even punctuation – with actors, directors, and anyone more powerful than us (i.e. everyone). Jeri's tutorials helped me to be articulate under pressure.
Exeter tutorials also showed me how wrong I could be. However much I want there to be a right answer in my work, literature is inescapably subjective. Everyone's opinion is valid, and every voice should be heard. Screenwriting is the most collaborative creative discipline I can imagine, and learning that those seeking to change my scripts aren't attacking them, but taking ownership of their part of what they will become, was a lesson begun at Exeter. This understanding is extremely useful as a producer, too. The job requires collaborating with experts whose skills embarrass mine in fields I could never understand. Enabling them to do what they think is right, rather than intruding on their fields, is something university drilled into all of us.
A huge benefit of Oxford at large was the number of future collaborators I met there. Topmost has to be Patrick Marber, the visiting Drama fellow in my second year. He told me I was a writer, and I'm unsure I'd be working professionally without his mentorship. I found other drama types through the acting scene, from which a disproportionate number of practitioners now prominent in the industry have emerged. This is both a testament to the talent Oxford draws, and depressing evidence of the chances available to those of less privilege.
Two things Oxford didn't prepare me for were failure and misrepresentation. I've had work celebrated, which is great, but one play met lukewarm reviews, which was a far more useful experience than success. Worse, one particular project on which I'm credited didn't use my script at all, and my feelings of embarrassment and injustice when the bastardised version was released still burn to the bone. But Oxford shouldn't teach you everything!
I've now been lucky enough to work with directors from Park Chan-Wook to Errol Morris, actors from Marion Cotillard to Michael Shannon to Riz Ahmed. Oxford helped give me the confidence and connections to work in the arts; Exeter gave me the empirical approach and crushing sense of my own idiocy essential to keep doing so. It also taught me that thinking can be work, and that you have to earn other people's collaboration. So thank you Jeri!