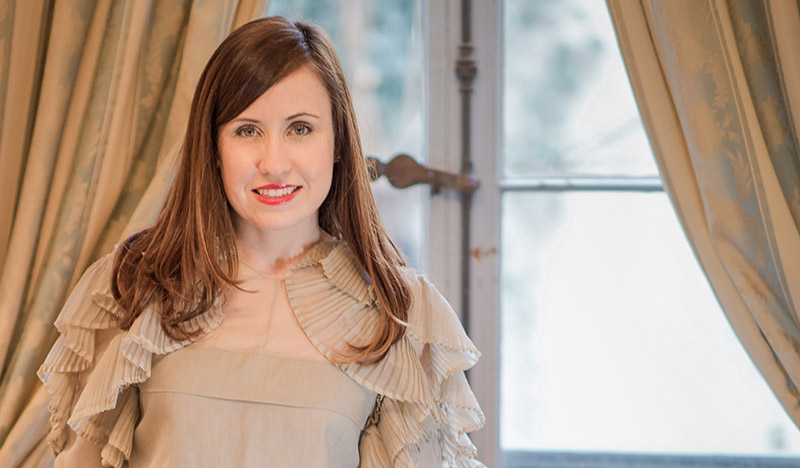 Susanna Cerasuolo, Founder and CEO of CollegeMapper.com and Founder and President of College Solutions LLC
As the first in my family to attend university, I have always been passionate about access to education.
When choosing an Oxford college, I listed Exeter first because it was ancient. I love history and architecture, and our Gothic-revival chapel and hall are remarkable. Exeter is also near the Bodleian – where I knew I would be spending late nights – and has its own lovely and historic library, so I was sold. I loved my time at Exeter, and am delighted each time I return.
I originally applied to Oxford to study Jane Austen; however, during my research, I discovered Girton College, Cambridge (the first university-level college for women) and its foundress, Miss Emily Davies. I then pivoted to focus on the history of women's education, and how this changed the world. Miss Davies was an unmarried, "uneducated" Victorian woman, who devoted her life to opening the door to higher education for all women. In my opinion every educated woman owes her and her colleagues a great deal of gratitude – and all humanity owes Miss Davies their gratitude for doing so much to liberate half of the human species, for when all are free to thrive, all benefit.
I began my career as a teacher of literature before moving into entrepreneurship, founding a consulting practice as an academic advisor. As the first in my family to attend university, I have always been passionate about access to education. With this in mind, I founded a start-up aimed at helping underrepresented people attend university. I believe education is the most direct way to break the poverty cycle, liberating people and enabling them to thrive, and this was the mission of my start-up, CollegeMapper. I learned a great deal during my five years as a female CEO and Founder, and I am always happy to talk to anyone who would like to start a company.
Currently I am working on a novel – Mia and the Dead Feminists – an experimental work of magical realism set in Exeter! This work examines the history of women's education and how this has altered the relations between men and women. I have also recently completed a visiting fellowship  at Cambridge in the Centre for Research in the Arts, Social Sciences and Humanities, where I was  researching for my novel; and I will be doing a secondary fellowship in 2020.
Exeter inspired me to look across history, treasure the bright spots in our collective pasts, and do my part to envision the best possible future for all people. Exeter is an ancient college, with 700 years of rich history, and it is very much alive and evolving today.  I am honoured to be a part of the 40th anniversary of women at Exeter.