Cohen Quad named Regional Finalist in 2021 Civic Trust Awards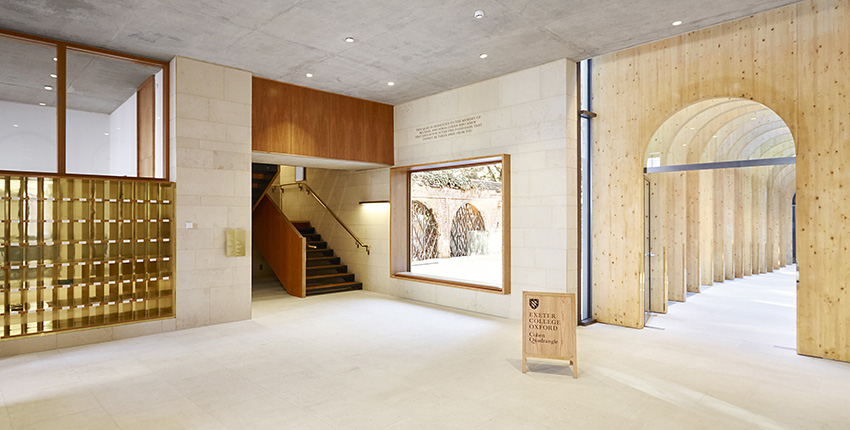 We are delighted to announce that Cohen Quad has been named a Regional Finalist in the 2021 Civic Trust Awards.
The Civic Trust Awards is the longest standing built environment awards scheme in Europe, established in 1959 to recognise outstanding architecture, planning and design in the built environment. The Awards recognise projects that have made a positive contribution to the local communities they serve.
Opened in 2017 in Jericho, Cohen Quad is Oxford University's first fully inclusive and barrier-free quad. A reinvention of the 'collegiate quadrangle', Cohen Quad complements Exeter's 700-year-old campus in Turl Street with additional living accommodation for around 90 students, seminar rooms, an auditorium, a special collections archive, café, a communal study space known as the Learning Commons, and teaching rooms for several Fellows.
Winners of the Civic Trust Regional Awards will be announced in January.