College Lodge shines at Oxford Preservation Trust Awards
On 1 November, 2022, the Oxford Preservation Trust (OPT) held their annual award ceremony, where the refurbishment of the Exeter College Porters' Lodge was recognised. Since 1927, the OPT has been dedicated to preserving Oxford's history and working towards a positive future. This year, the lodge was nominated for an OPT Small Project Award. Domestic Bursar Babis Karakoulas attended the ceremony, where it was announced that the Lodge had won the Accessibility and Energy Efficiency plaque. Plaques are the OPT Award's highest award.
Similar to the ongoing Library restoration project, the transformation of the Lodge intently preserved its beautiful historic character. Beyond maintaining and enhancing its aesthetic, the most significant changes to the Lodge were functional. The lodge now has a hydraulic lift which allows for wheelchair accessibility. It also has a significantly improved its environmental and sustainability credentials, specifically through secondary glazing and improvements in the thermal insulation of the external walls. These improvements are recognised by the OPT's award for Accessibility and Energy Efficiency, and epitomise the OPT's overarching goals. In addition to accessibility and environmental improvements, the lodge has been reoriented so that it faces out, towards the entrance, making the area much more welcoming to visitors whilst enhancing security.
Learn more about the OPT Awards here.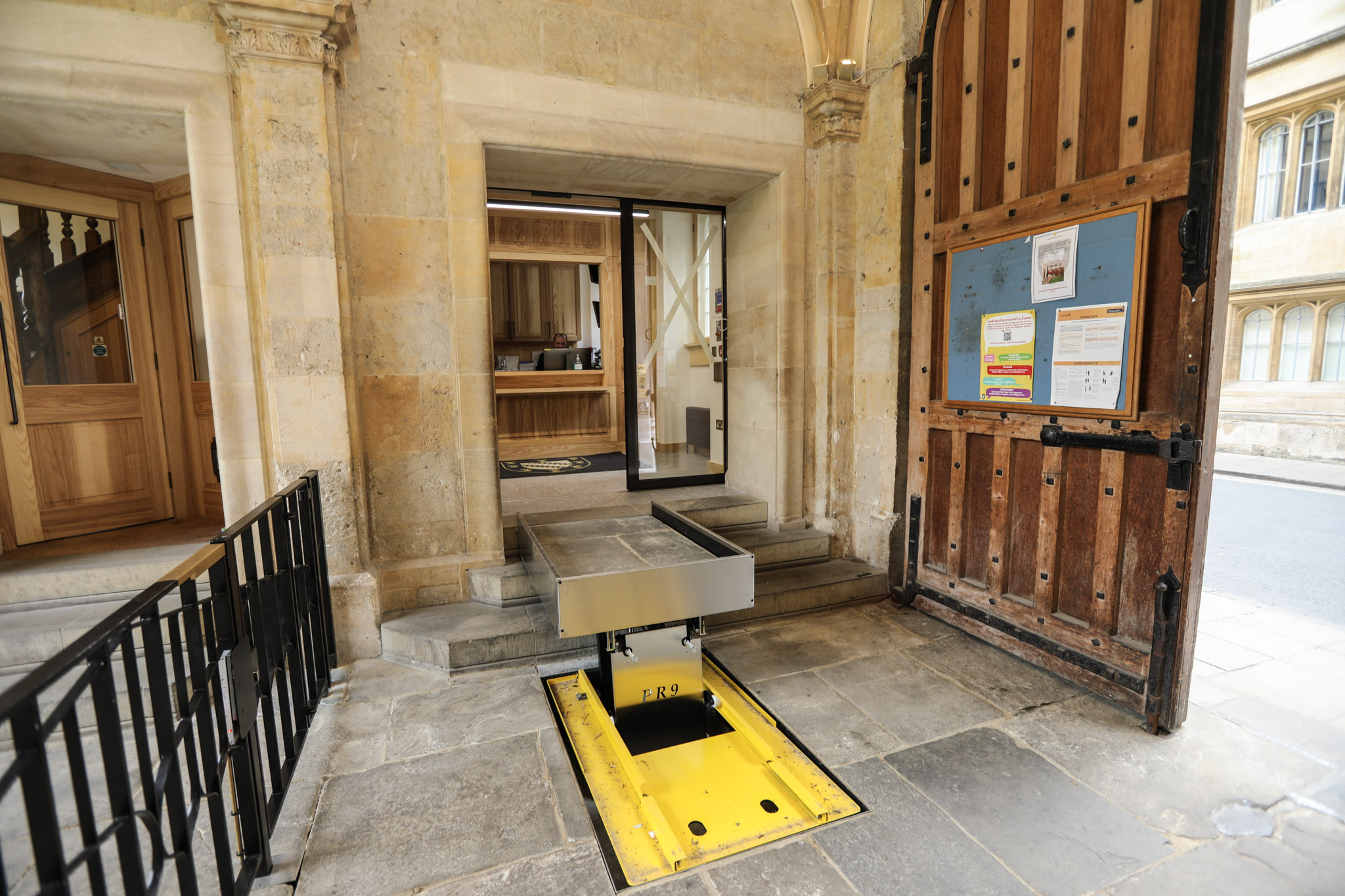 Along with a significantly reduced environmental footprint, the Lodge now boasts a hydraulic lift for wheelchair accessibility.