22nd June 2020
Rector Professor Sir Rick Trainor
College mourns the death of Finance and Estates Bursar, Peter Warner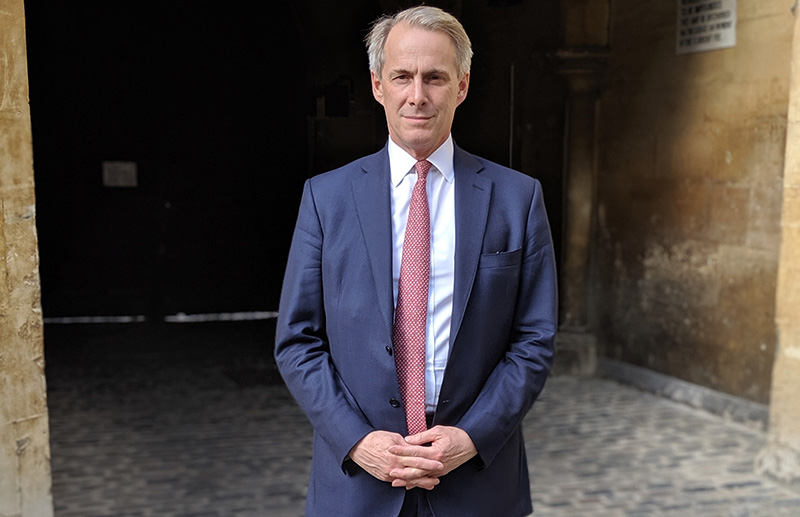 Exeter College is extremely sorry to have to report the death of Peter Warner, Fellow and Finance & Estates Bursar, early this morning 22 June 2020 after a short illness. He was 56.
Having joined the College in September last year, Peter made a very positive impact on Exeter in the ten short months he was with us. He not only came to grips with his important, wide-ranging role but also integrated himself thoroughly into the Exeter community. We were very lucky to benefit from his extensive professional experience, sage advice and ability to focus strategically on all College related matters. He was also a most congenial colleague. We shall miss him greatly.
Prior to joining Exeter College, Peter was Chief Operating Officer at independent advisory firm Gleacher Shacklock which he joined in 2009. Previously he was UK head of investment banking at Lazards, where he worked for many years. Also, Peter played a leading role in charitable work – especially for the homeless – in Northamptonshire, where he lived. He was an Oxford graduate having read Modern History at St John's College.
Our deepest sympathies go to Peter's widow, Sally, and their four children. Our thoughts are with them at this very sad time.
Professor Sir Rick Trainor, Rector