College mourns the death of Professor Cyril Mango
It is with sadness that we report the death of Professor Cyril Mango, Emeritus Fellow, on Monday 8 February, at the age of 92. Cyril Mango was a Professorial Fellow of Exeter between 1973 and 1995 during his tenure of the Bywater and Sotheby Chair of Byzantine and Modern Greek Language and Literature.
Born in Istanbul to a very cosmopolitan family, Professor Mango was educated at St Andrews and at the Sorbonne. He was fluent in five languages. In addition to the Oxford chair, he held senior posts at King's College London and at the Dumbarton Oaks Byzantine Center in Washington DC. A Fellow of the British Academy, Professor Mango generated many highly influential publications. He was an acknowledged expert on medieval Istanbul, i.e. Constantinople, covering its art and architecture, archaeology, texts and manuscripts. He was also heavily engaged with the restoration of Hagia Sophia. Professor Mango's time as an Oxford professor, moreover, produced substantial numbers of successful students and yet more publications. Indeed, he was active in research until recently. He will be remembered for his personal warmth as well as for his great scholarly achievements.
Professor Mango is survived by his wife Marlia, two daughters and grandchildren. The College flag was flown at half mast this week in his memory.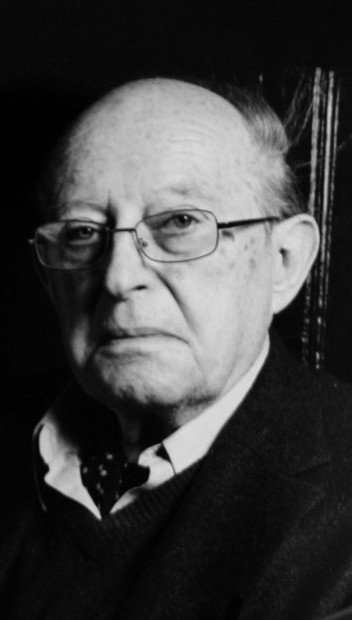 Professor Cyril Mango
Photo by Lizzie Maughan