Corrie Chiswell (1982, Fine Art) presents new solo exhibition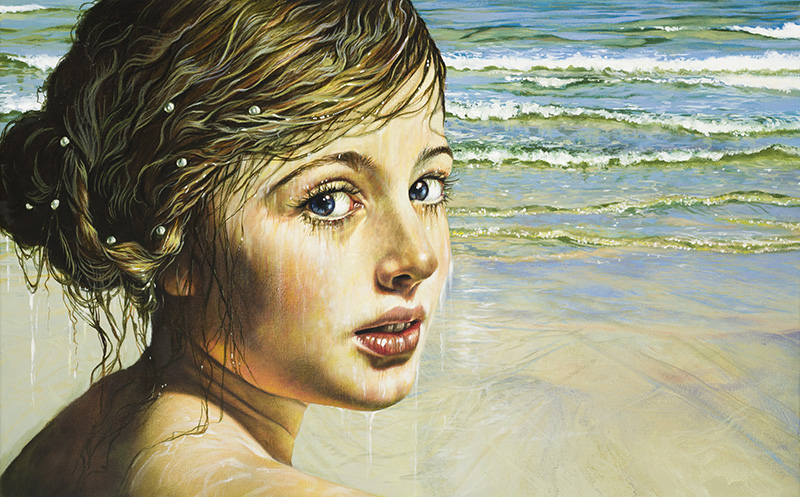 Selkie 1, oil on canvas 
An exhibition of paintings by Corrie Chiswell (1982, Fine Art) is running at the Off the Wall contemporary art gallery. 'Dream of Flight' is running at the gallery in Llandaff, Cardiff until 23 October.
The exhibition presents some 50 pieces of work, celebrating both figurative work and landscape. Corrie Chiswell explores themes as diverse as the Highland Clearances, folklore, classical mythology, war and our impact on a fragile planet. The inspiration for her narrative portraiture is drawn from literature, historical events and song, while her sitters channel angels, selkies, sirens and characters from fairytales.
To find out more about the exhibition and view Corrie's work click here.