David Thomas (2008, PPE) awarded OBE for services to education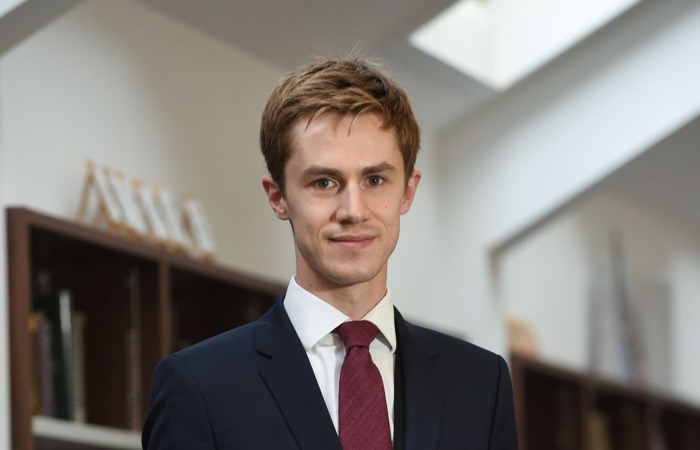 David Thomas, Principal at Jane Austen College and Strategy Director at Inspiration Trust, was due to get married at Exeter College on 4 April. But when COVID-19 made this impossible, instead of going on a honeymoon, Thomas founded Oak National Academy to provide free online lessons for school pupils.
Thomas believes that, regardless of what is going on in the world around us, securing children's education is pivotal: 'we told them [the students at Jane Austen College] that they were going to be the doctors, scientists, nurses, teachers, parents and leaders of their generation, and it was our job to prepare them to see the world safely through its future decades. That meant securing their education – regardless of what happens in the world around them.' Whilst Jane Austen College had the resources to set up an online curriculum at short notice when the pandemic hit, not all schools were in the same position.
Created by 40 state school teachers across the country, Oak National Academy started as a website with online lesson plans and video lessons. It quickly evolved to include extra-curricular activities, virtual work experience for older students and even assemblies from the Archbishop of Canterbury, the Duchess of Cambridge and the Prime Minister. Over 20 million lessons have been taught on the website, and Oak National Academy has provided support for over 250,000 students from reception to year 11.
School teachers, website designers and coders have come together to make this project such a success. Thomas has been awarded an OBE for services to education, for which he thanks all those who have been involved in making the project such a success: 'I am deeply honoured to be a part of Jane Austen College and Oak National Academy – our families, teachers and students deserve to share this award for their tremendous efforts'.