Dr Emily Oliver, lecturer in German, on the BBC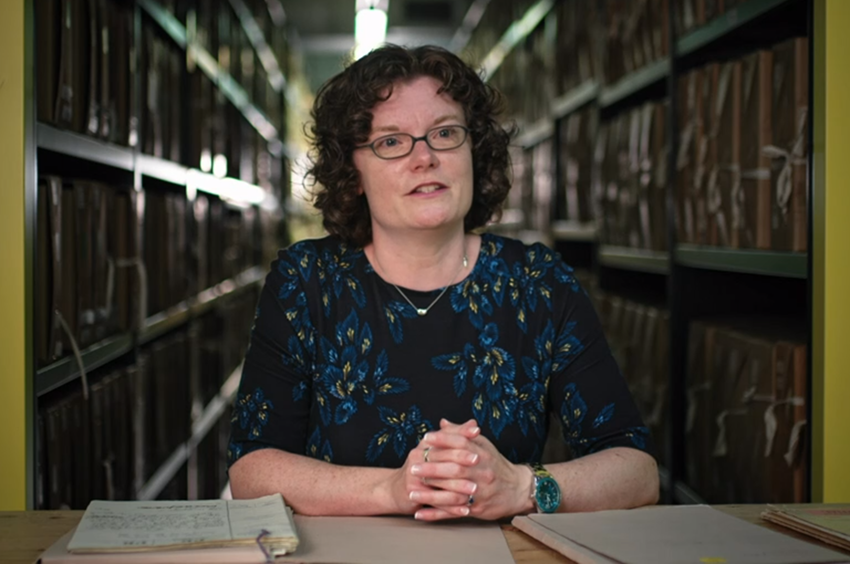 Exeter College lecturer in German Dr Emily Oliver (pictured) has featured heavily in two BBC documentaries.
One is a BBC World Service radio programme presented by Dr Oliver, Comrade Africa. In it, Dr Oliver explores how Communist East Germany tried to influence Africa using radio during the Cold War. Radio Berlin International (RBI), the 'voice of the German Democratic Republic', broadcast to Africa during the 1960s, '70s and '80s and built on the little known strong bonds between East Germany and several large states such as Tanzania and Angola. Dr Oliver learns how RBI appealed to listeners in Africa, reveals how East Germans and Angolans made friends over coffee and tractors, and discovers how the Cold War played out in Africa at a time when many African states were fighting for independence. The programme is available to listen to online here.
The other recent documentary to feature Dr Oliver is a television programme, London Calling: Cold War Letters, produced for BBC Four.
For over 25 years, the BBC gave voice to the silenced people of East Germany by inviting them to secretly write in to a radio programme called Letters without Signature. Broadcast on the BBC's German Service, the programme gave voice to ordinary East German citizens who wrote about life under the repressive communist regime. Dr Oliver, who is writing a history of the BBC German Service, features throughout the BBC Four documentary. London Calling: Cold War Letters is available to view through the BBC iPlayer until 6 December.