Eleanor Sharpe (2013, Cell and Systems Biology) wins Physiological Society Prize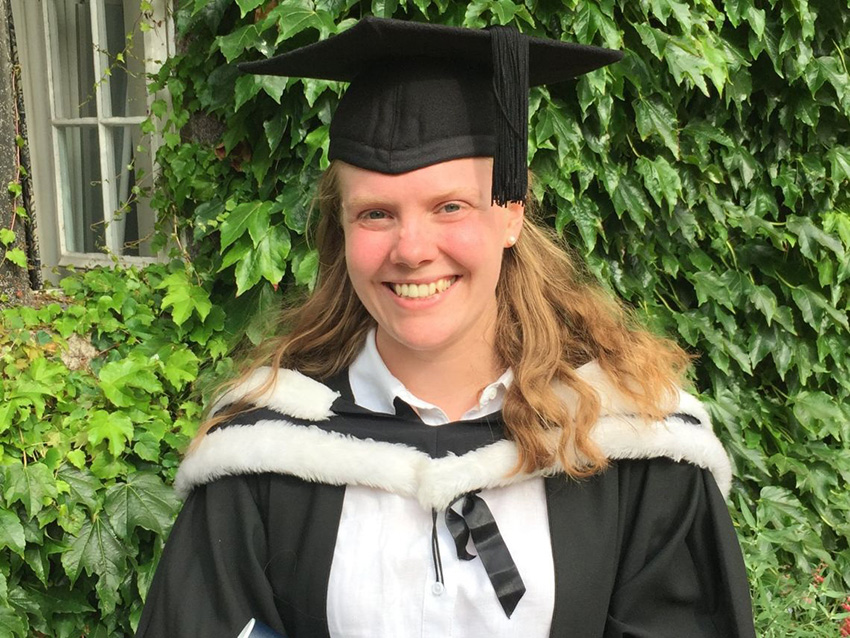 Photo of Eleanor on graduation day by Guy Hurrell
Exeter student Eleanor Sharpe (2013, Cell and Systems Biology) has been awarded the Physiological Society Prize for best overall student at the University of Oxford. The prize recognises excellence in final year undergraduate students of physiology.
Having now graduated, Eleanor is excited to start an MSc in Speech and Language Sciences at UCL at the end of August 2019, when she will start her training to be a speech and language therapist.
"While I'm diving into patient-based work for now, I expect to be doing research at some point in my career too, which is why I chose a training qualification with a research element," says Eleanor. "I think the skills of critical appraisal and analysis that I learnt during my Cell and Systems Biology degree should help me greatly in my chosen career."
Our congratulations to Eleanor!