Emeritus Fellow Professor Frank Close appears on BBC Radio 4's In Our Time
Professor Frank Close, Exeter College Emeritus Fellow in Physics, appeared on BBC Radio 4's In Our Time with Melvyn Bragg on 07 October. 
Professor Close was one of three experts in the programme discussing how the discovery of nuclear fission in Germany led quickly to the development of the first atom bomb in the USA during World War Two, codenamed the Manhattan Project. 
In addition to Prof Close's expertise in nuclear physics, in August 2019, he published a true spy thriller entitled Trinity: The Treachery and Pursuit of the Most Dangerous Spy in History. "Trinity" was the codename for the test explosion of the atomic bomb in New Mexico on 16 July 1945.
The book explains the science as well as the spying and is the extraordinary story of the bomb's metaphorical father, Rudolf Peierls; his intellectual son, the atomic spy, Klaus Fuchs; and the ghosts of the security services in Britain, the USA and USSR. It describes in unprecedented detail how Fuchs became a spy, his motivations and the information he passed to his Soviet contacts, both in the UK and after he went with Peierls to join the Manhattan Project at Los Alamos in 1944. 
The 07 October edition of In Our Time is available to listen to as an online podcast here.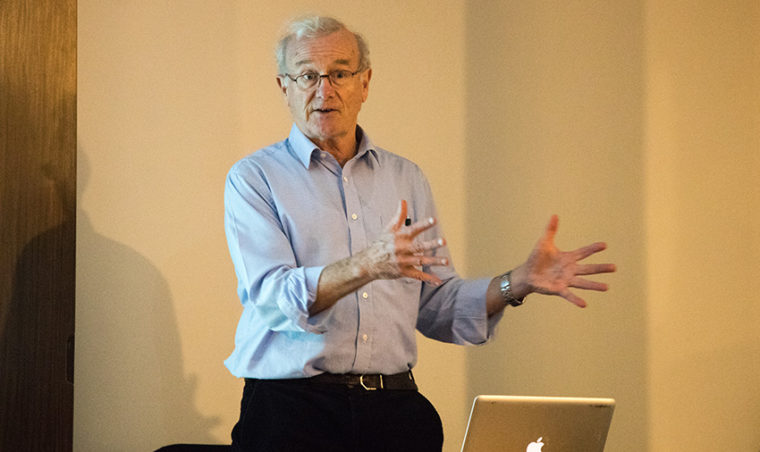 Professor Close delivers a Rector's Seminar at Exeter College