Emeritus Fellow Professor Frank Close on BBC Radio 4's The Life Scientific
Professor Frank Close, Exeter College Emeritus Fellow in Physics, was interviewed for BBC Radio 4's The Life Scientific earlier this month. The audio is available to listen to online now by clicking here.
Professor Close is a theoretical particle physicist and a pioneer of popular writing about physics. In the radio programme, recorded at the Cheltenham Science Festival, Professor Close talks about his scientific research and his efforts to bring science into the mainstream with Jim Al-Khalili, a Professor of Physics at the University of Surrey.
To listen to the interview online click here.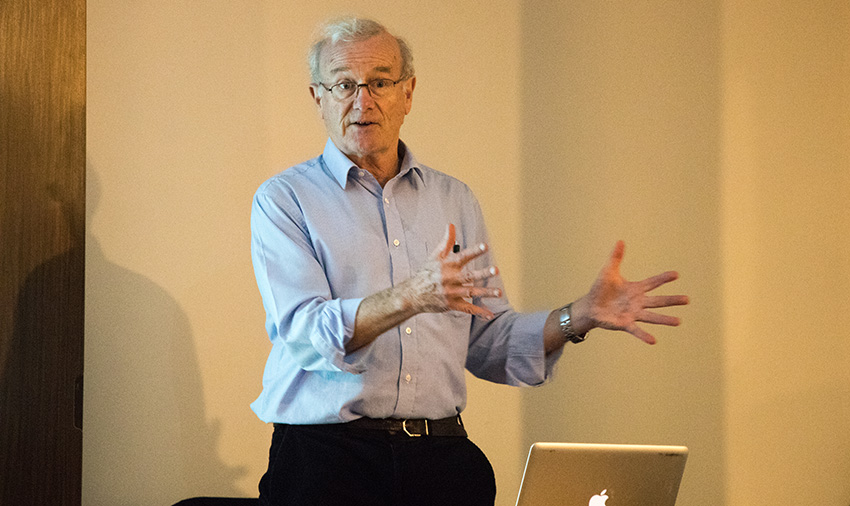 Professor Close delivers a Rector's Seminar at Exeter College