An exceptional opportunity: Exeter students experience life at Williams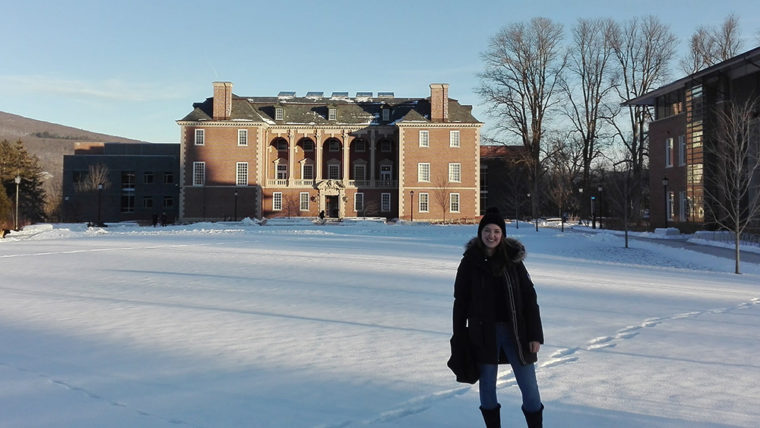 Laura Cheftel at Williams College, MA
Thanks to the generosity of Exonians, six Exeter undergraduates travelled to Williams College, Massachusetts in January to experience overseas study for themselves. The 2018 cohort, which spent two weeks at Williams in January, took part in a course dedicated to the history of the book.
Laura Cheftel (2014, Philosophy and Modern Languages) (pictured at Williams College) said, "After living at the WEPO house in my second year, I was excited at the opportunity to visit Williams College and have an experience of the liberal arts education. The course itself looked interesting and was something I wouldn't have had the chance to study at Oxford."
We are now looking ahead to next year's programme to enable us to give another cohort an outstanding student experience.