Exeter alumna Ella Dickson inspires children to visit their local library with painted rocks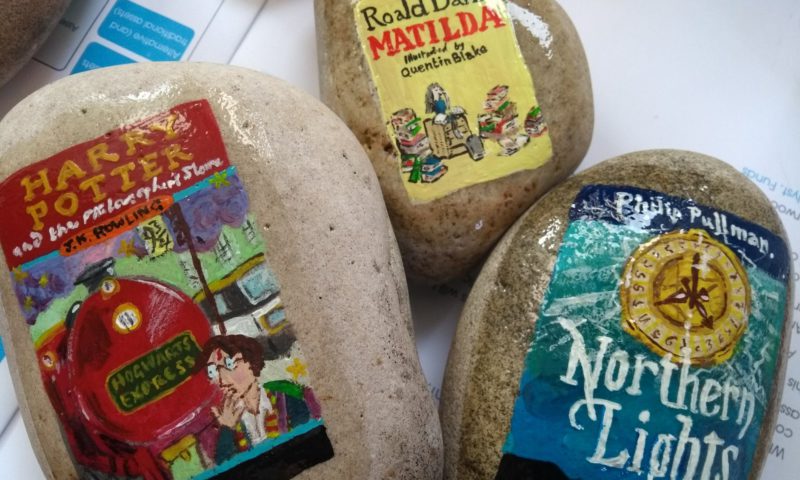 Exeter alumna Ella Dickson (1997, Mathematics and Philosophy) has hit upon a brilliant idea to encourage children to read more and visit their local library. Ella decorates small rocks with miniature versions of much-loved children's book covers before hiding them in and around her local library in St Albans for people to find. The little works of art have proved a huge success, with children and their parents scrabbling to find the hidden rocks before someone else does – and very often re-hiding them after they have taken a photograph so that someone else can experience the joy of discovery!
Among the designs Ella has painted are the book covers of The Hobbit and Northern Lights by Exonians JRR Tolkien (1911, Classics and English) and Philip Pullman (1965, English) respectively. Others include JK Rowling's Harry Potter and the Philosopher's Stone, Roald Dahl's James and the Giant Peach, and Arthur Ransome's Swallows and Amazons. After painting the rocks Ella varnishes them, hides them, and posts a message on Facebook to let people know that the hunt is on.
Ella, a maths teacher and mother of two, got the idea after joining a local Facebook group, St Albans Rocks UK, where members of the public decorate rocks and hide them around the city or post photos of painted rocks they have found.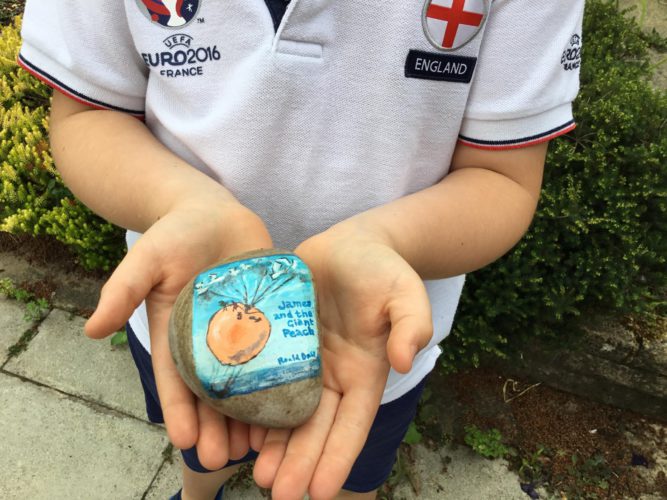 Ella said: 'I was trying to think of what I could do as I am not very artistic but I can copy other people's art. And I thought of book covers and did Harry Potter – then I got a bit addicted! My boys love them and love the idea of others finding them.
'I thought of hiding them by the library as I live nearby and I thought it might encourage a few visits, which wouldn't be a bad thing! Parents on Facebook are getting very excited. Libraries are such an important local resource for everyone.
'It's really taken off and people have been driving down in their cars to find them as soon as I have posted online that I have hidden them.'
To see more of Ella's marvellous creations, as well as paintings by some of the people she has inspired, visit twitter.com/elladickson.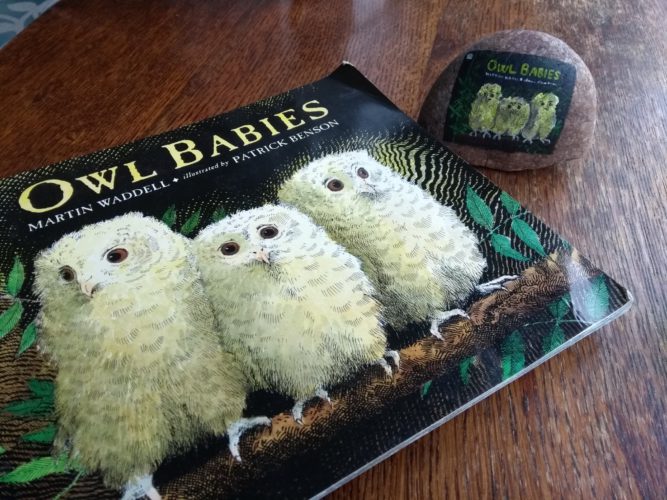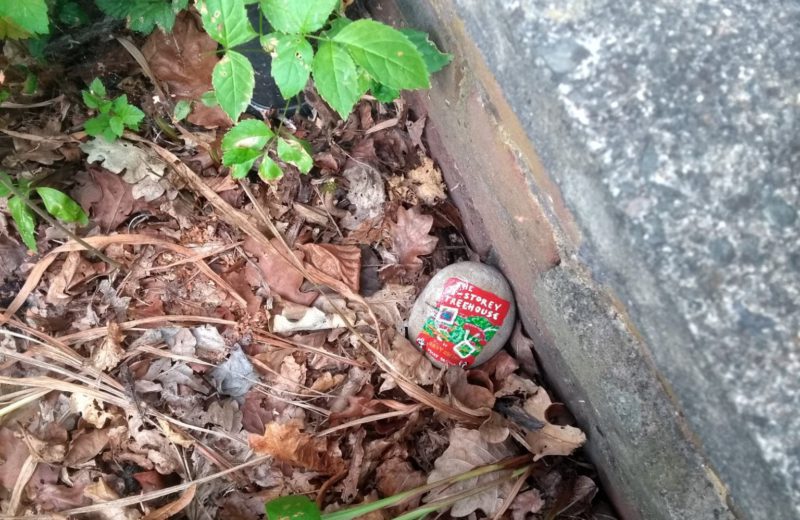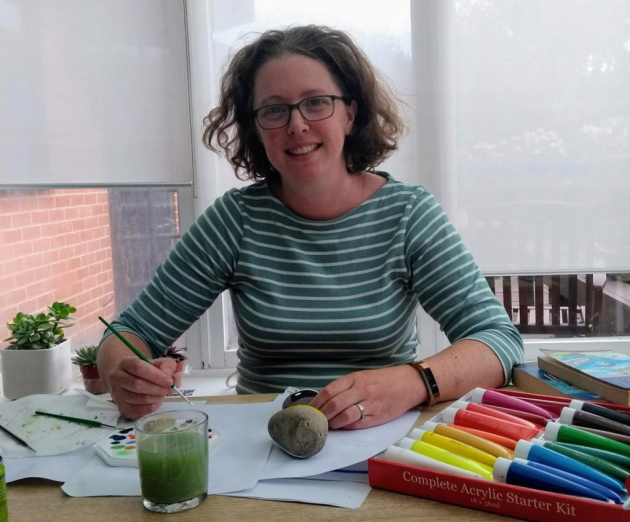 All photos: Ella Dickson