Exeter College Choir tours across Southern England
After the pandemic led to the cancellation of Exeter College Choir's plans to visit Berlin and Saxony in 2020 and July 2021, they refocused their energies towards visiting major cathedrals and historical sites throughout Southern England.
We spoke to Organ Scholar Christopher Holman to find out more:
"We spent the first two days singing together intensively in the College Chapel, each day ending with a service that was open to the public. This proved excellent preparation for our evensongs at St Paul's, Winchester, and Hereford Cathedrals later in the week, where we sang rarely performed works by Samuel Coleridge-Taylor, Amy Beach, and Nathaniel Dett.
"We also had the pleasure of singing Evensong in the College Chapel with The Exonian Choir, a London-based ensemble comprised primarily of Exeter alumni led by former Organ Scholar Tim Muggeridge. The combined forces gave us the numbers to sing Thomas Tallis's Spem in alium, a motet composed for 40 voice parts divided into eight choirs. The fact that we were able to perform this monumental work in a basically pre-pandemic arrangement was especially meaningful, given the motet's text focuses on placing hope in God amid great tribulation.
"As outreach to local communities, the College Choir also sang at several small parishes, including at St Mary and St Nicholas Church in Littlemore (which John Henry Newman built and then served as priest) and the ancient Church of St Mary in Wootton-by-Woodstock. We also sang for the Saintbury Festival in Gloucestershire at a gala fundraiser in conjunction with the Church Historical Foundation Trust to restore the 13th century Church of St Nicholas."
Plans are now in preparation for the Choir to continue their success with a tour to the USA in September 2022.
Exeter College Choir rehearsing in the College Chapel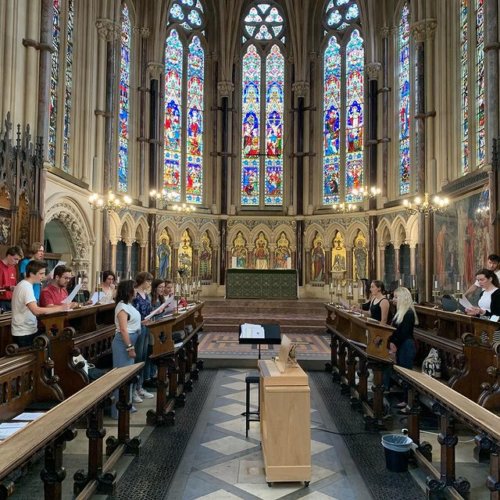 Exeter College Choir in Hereford Cathedral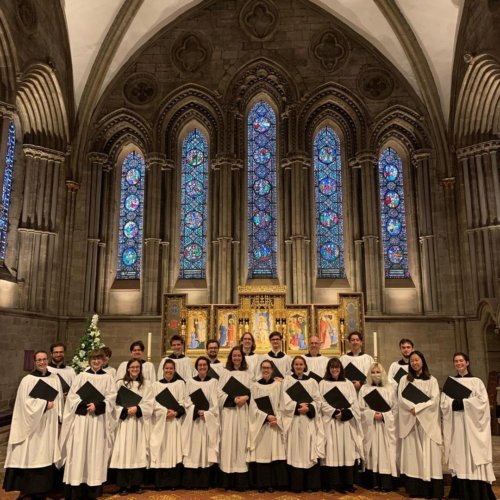 The choir outside Winchester Cathedral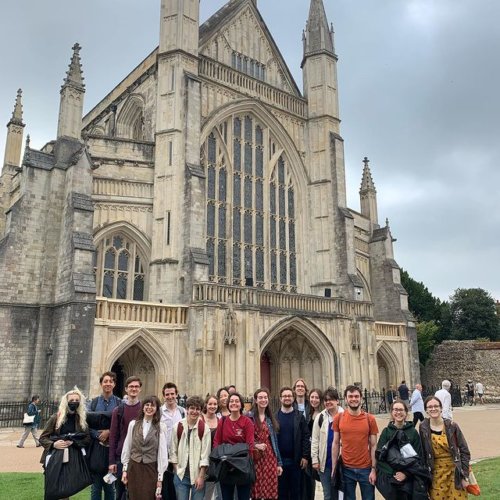 Winchester Cathedral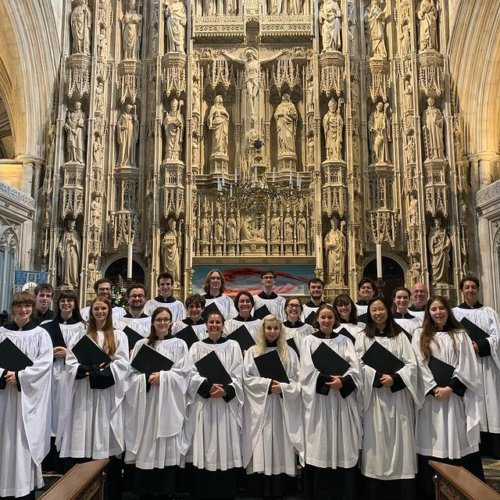 St. Paul's Cathedral