Exeter College supports Oxford Food Bank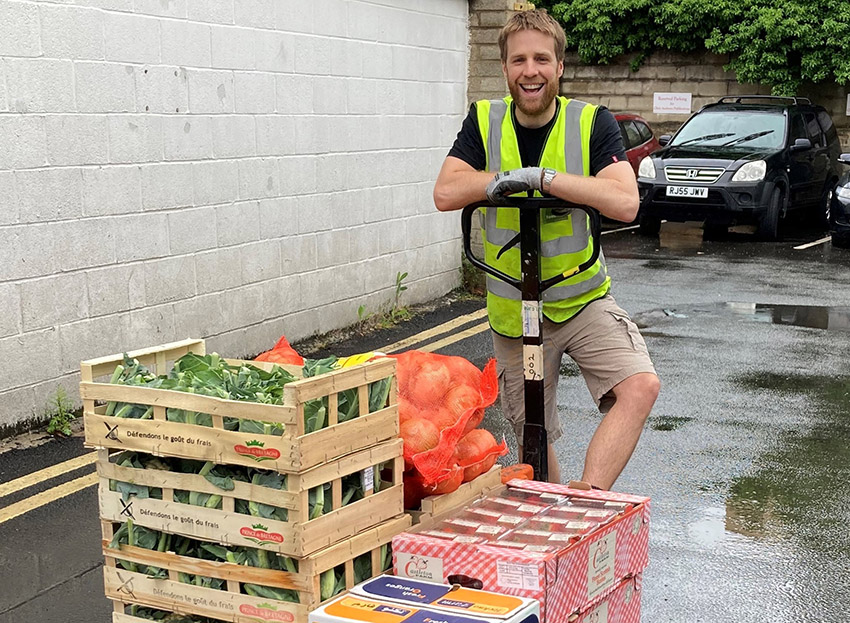 Matthew from the Oxford Food Bank receives a delivery of fresh fruit and vegetables from Exeter College
Exeter College is delighted to be supporting Oxford Food Bank during the COVID-19 crisis.
Aware that food banks have suffered a fall in donations since the start of the pandemic, Exeter's Domestic Bursar contacted Oxford Food Bank to see how the College could help. The answer was that fresh fruit and vegetables are in particularly short supply at the charity, and so the College now sends deliveries of fresh produce every week.
Emma from the Oxford Food Bank said: "We are so grateful to Exeter College for delivering fresh fruit and veg in particular. Usually we collect surplus fresh food from wholesalers supplying the restaurant trade, but during the COVID-19 crisis this has stopped. We are receiving lots of donations of non-perishables, but fruit and veg are expensive, so these donations have been greatly appreciated by the charities we support."
You can find out more about the Oxford Food Bank and support their mission here.