Exeter community unites to make second Giving Day a terrific success!
On 28-29 October Exeter College held its second Giving Day. Over the course of 36 hours nearly 300 members of the Exeter community (including students, staff, friends, alumni and parents) came together to raise over £70,000, which is a wonderful achievement and is testament to the spirit of generosity that is so much a part of this college. Thank you!
Gifts will be used to support three key priorities within College: access and outreach, student support, and the College library restoration. In short, it will help Exeter continue to attract and support the very best students from all over the world and provide for them modern study facilities in the College's beautiful Library.
Giving Day was also a great opportunity to have some fun: there was pumpkin carving, cutest pet competitions, challenges, free cupcakes and raffles. And TRexeter, the Giving Day mascot, returned to Turl Street to entertain students and staff! They had a wonderful time in the Chapel with the Choir, paid a visit to Oxford's Museum of Natural History and even met Exeter alumnus Sir Philip Pullman.  You can see all of the mischief that TRexeter got up to on their Instagram account @t_rexeter, or have a look on Twitter and Instagram for #TRexeter to see what else happened on the day.
The Giving Day provides a unique opportunity within the year for the Development Office to interact with the whole community and it was lots of fun to engage with so many people via email and social media.
Special thanks go to the alumni and friends who chose to support the Giving Day by providing either a matched gift or a raffle prize. Charles Outhwaite kindly donated three magnums of Ambriel English sparkling wine, and Varsity 1827 provided a range of Exeter branded merchandise for the raffle! Matched gifts were kindly made by Richard Jackson, James Adams, Peter Thompson, Francis Jones, Thomas Cromwell, David Seddon, Ian Bradbury, Nick Badman (Finance and Estates Bursar) and Rick Trainor (Rector). Thank you all!
Please look out for updates about what gifts made on the day have achieved via e-news, telethon, Exon and the College website and social media. All Giving Day donors will be listed in Thank You 2021/22, unless they chose to give anonymously.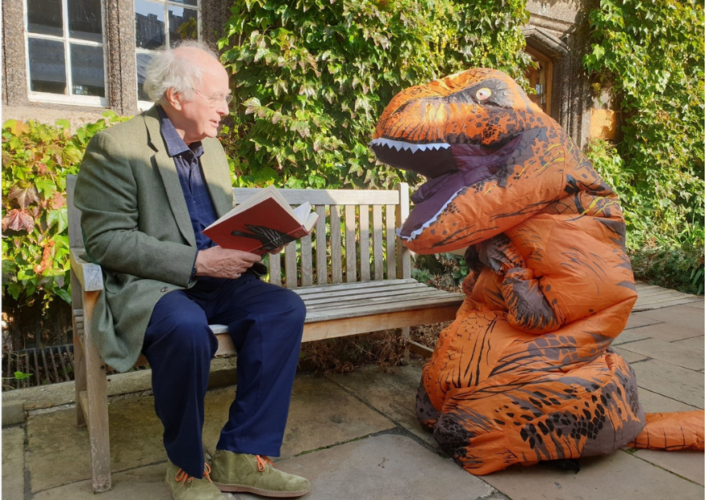 Alumnus Sir Philip Pullman reading to TRexeter in the Front Quad!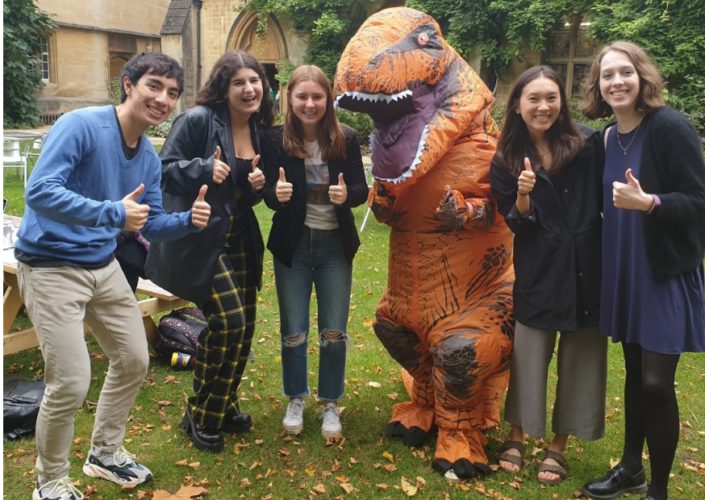 TRexeter with students in the Fellows' Garden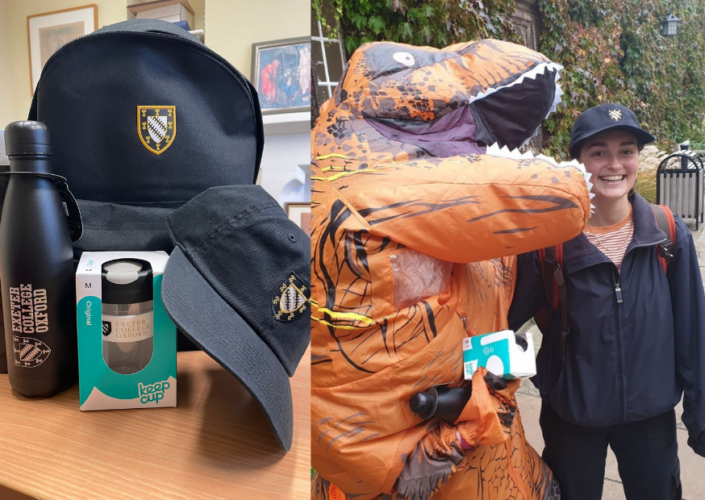 Exeter branded merchandise for the raffle from Varsity 1827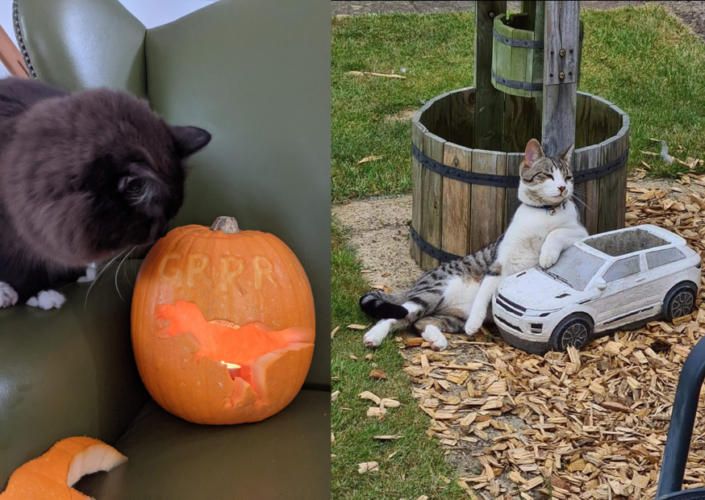 Pumpkin carving and cute pet entries