Exeter hosts Vaxxers publication celebration
On 14 July, we were delighted to welcome to Exeter College's Fellows' Garden a small gathering to celebrate the work of Exeter College Senior Research Fellow, Professor Cath Green OBE, and Professor Dame Sarah Gilbert, Professor of Vaccinology in the Nuffield Department of Medicine, following the publication of their book, Vaxxers: The inside story of the Oxford AstraZeneca vaccine and the race against the virus. As well as marking the book's launch, the event was an opportunity to celebrate the work of everyone involved in the creation of the Oxford AstraZeneca vaccine.
Guests included Professor Sir Andy Pollard, who was the Chief Investigator of the Oxford-led clinical trials, Richard Tarrant, who was the Qualified Person responsible for certification of the first batch of the vaccine in April 2020, and other key scientists involved in the ground-breaking work.
Speeches were given by Rector Rick Trainor, Neil Blair (1986, Jurisprudence), whose literary agency represents Cath and Sarah, and editor Anna Baty. Cath and Sarah said a few words of thanks before guests continued to enjoy the summer sunshine in the Fellows' Garden.
Vaxxers is published by Hodder & Stoughton Press. It is a Sunday Times bestseller and was BBC Radio 4's Book of the Week recently (available online in the UK until 18 August). It is available to purchase in bookshops and online.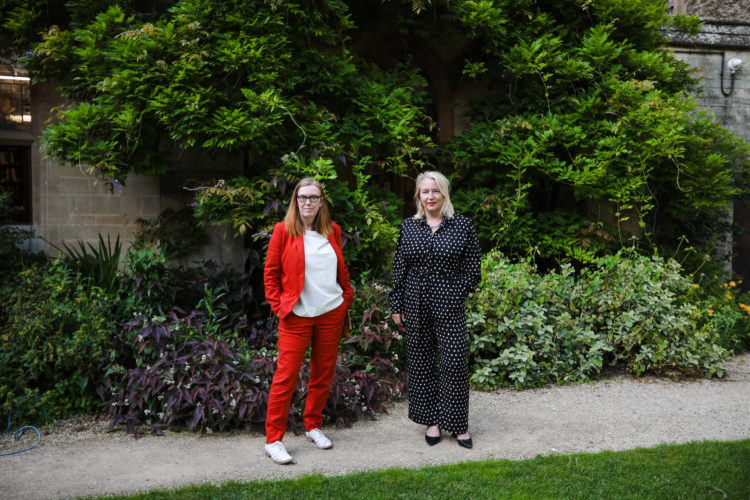 Professor Dame Sarah Gilbert, Professor of Vaccinology in the Nuffield Department of Medicine, and Professor Cath Green OBE, Senior Research Fellow at Exeter College and Associate Professor at Oxford's Wellcome Centre for Human Genetics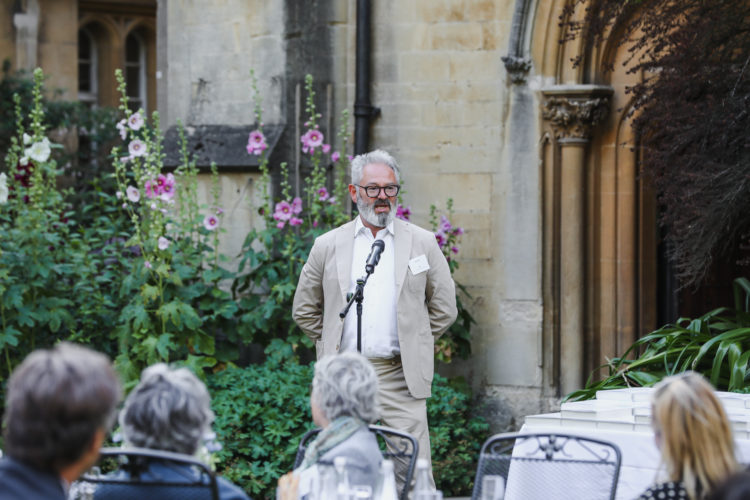 Neil Blair (1986, Jurisprudence)