26th May 2022
Frederick Crichton-Miller (2021, English)
Exeter makes promising start to Summer Eights
Freddie Crichton-Miller (2021, English) reports on the first day of Summer Eights.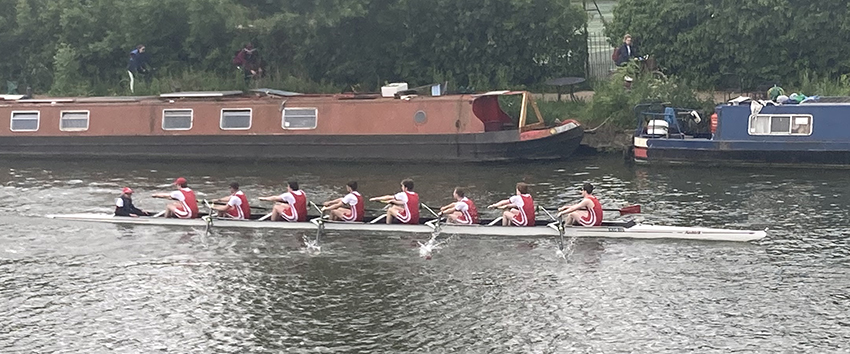 Huge well done to Exeter College Boat Club on day one of Summer Eights yesterday! In spite of the overcast sky and last-minute substitutions, all our crews performed admirably on the Isis. The Men's third boat, the 'pirate boat', was stacked with alumni and first-time rowers, and was sadly bumped by St Hugh's. ECBC had high hopes for the Women's second boat, but after a tough struggle they were caught by Christ Church and were the second boat of Exeter to be bumped.
Exeter's fortunes improved in the afternoon though, with both the Men's first and second boats, and the Women's first boat, rowing over to escape the clutches of the boats chasing them. It took a fantastic effort by the Men's second boat to stave off the approaches of St Benet's. Similarly, the Women's first boat rowed with strength and determination to get within spitting distance of Brasenose.
We have high hopes for the next few days, so stay tuned and come down to Boathouse Island to see Exeter get the bumps we so sorely deserve! Well done to all the crews, you're doing Exeter proud!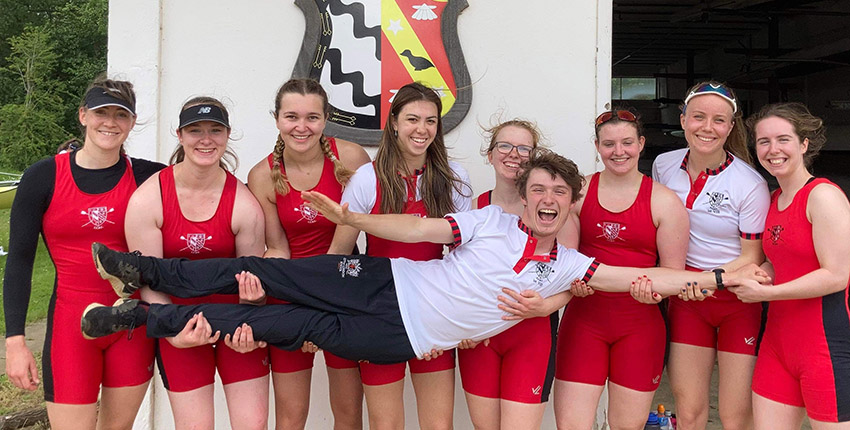 Top: Men's first boat in action; bottom: Women's first boat celebrate rowing over. Credit Freddie Crichton-Miller