22nd May 2023
Rector Professor Sir Rick Trainor
Exeter mourns the death of alumnus and honorary fellow Martin Amis
It is with great sadness that I reflect on the news of the death of Exeter's alumnus (1968, English) and honorary fellow Martin Amis, the distinguished novelist, who died, aged 73, on Saturday 20 May at his home in Florida. He is survived by his wife Isabel Fonseca, two sons and two daughters.
I met Martin Amis a few years ago in Toronto, where he delivered an eloquent PEN Lecture organised by his fellow Exeter alumnus Philip Slayton (1965, Jurisprudence). Before the lecture Martin Amis indicated to me the very positive impact that the study of English at Exeter had had on him.
With a career spanning 50 years, Martin Amis wrote 15 novels including the much lauded Money (named one of TIME Magazine's 100 greatest novels of all time) and London Fields, as well as the Booker-nominated Time's Arrow. His work helped redefine the literary scene in the 1980s and in 2008 The Times named him one of the 50 greatest British writers since the Second World War.
The College will sadly miss this rightly famous alumnus in the great tradition of creative writing by Exonians. The College flag is being flown at half mast in memory of Martin Amis. Also, a moment of silence for him was observed at the start of Sunday's Formal Hall.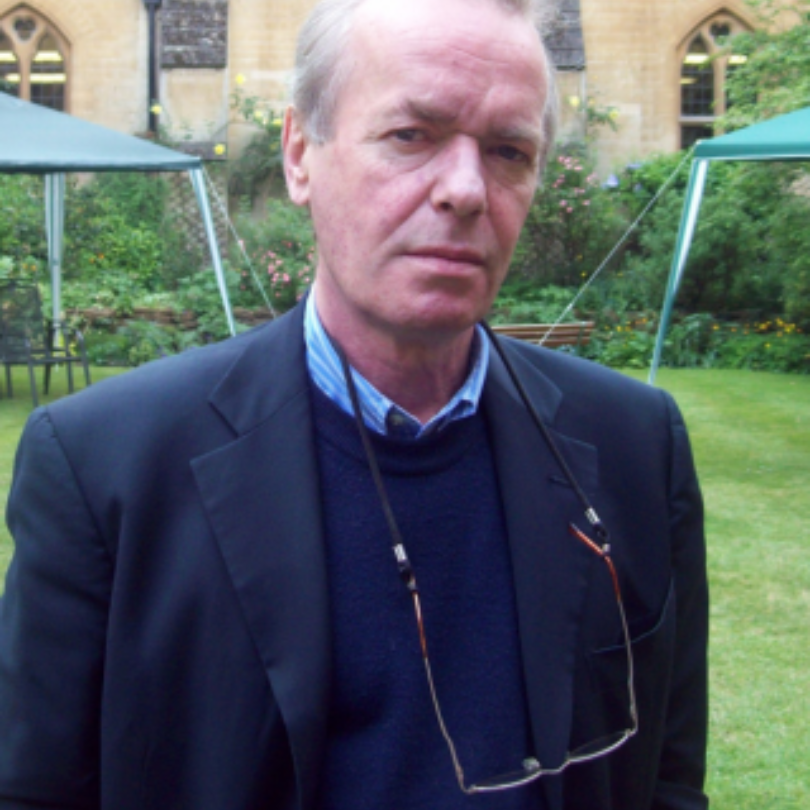 Martin Amis visited Exeter College in 2011, fielding questions from students in the Saskatchewan Room