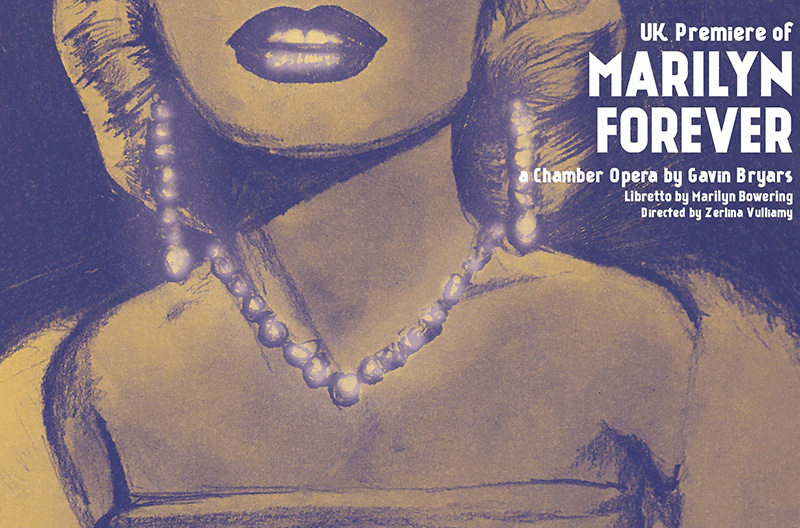 Exeter student Zerlina Vulliamy (2017, Music) is bringing Gavin Bryars' acclaimed opera Marilyn Forever to the UK for the first time.
Zerlina formed the Oxford Contemporary Opera Society earlier this year. The first of its kind in Oxford, Zerlina explains that she established the Contemporary Opera Society 'with the aim of introducing more opera to Oxford University and the local community, as well as providing a platform for students to write, produce, direct and perform opera.'
Zerlina is directing the Society's inaugural production, Marilyn Forever, which will be performed at the Jacqueline du Pré Music Building, St Hilda's College, on 22nd, 24th, and 25th May. There will also be a pre-performance talk at 6.30 on the 22nd with Zerlina, composer Gavin Bryars, and librettist Marilyn Bowering.
Marilyn Forever is a chamber opera in one act based on the last night of Marilyn Monroe's life. It has received considerable praise around the world, with the Australian classical music magazine Limelight describing it as an 'intimate, operatic look at Marilyn steeped in beautiful melancholia' where 'jealousy, fame and the search for love collide, making this soulful opera with a perfect ending an Adelaide Festival highlight'. The Los Angeles Times wrote after the US premiere that 'Bryars' eloquent score has an overriding melancholic quality with an effortless flow between onstage jazz and the more symphonic style of the pit band.'
On bringing the opera to the UK Zerlina says: 'I'm so excited to be directing the UK premiere of Marilyn Forever, it's truly a great opera about a fascinating historical figure with some really gorgeous music. The chance to work with Gavin Bryars has been amazing and I'm thrilled that it's appealing both to opera lovers and newcomers!'
Tickets for Marilyn Forever are available to buy online here and also on the door (£20 or £9.50 for students).
Anyone unable to make a live performance but who would like to support the Oxford Contemporary Opera Society is very welcome to contribute towards the production costs. Zerlina explains: 'As we have started the Oxford Contemporary Opera Society from scratch, funding the production of Marilyn Forever has been rather difficult so we are currently running a crowdfunding campaign. If there are any alumni who might be interested in supporting the Society and our production I would be most grateful' To support the Society please click here.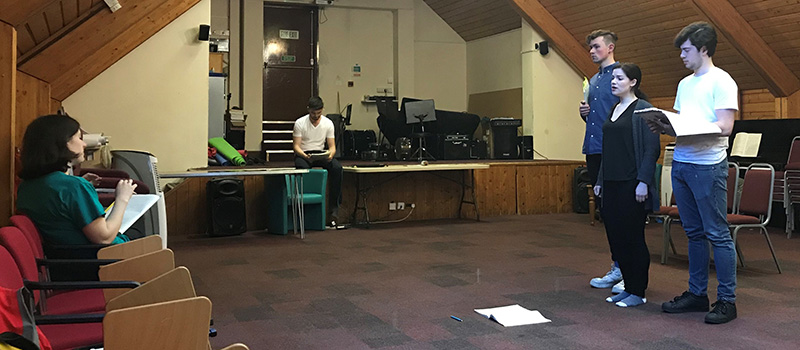 Rehearsing for the UK premiere of Marilyn Forever