Exeter students awarded Blues for sailing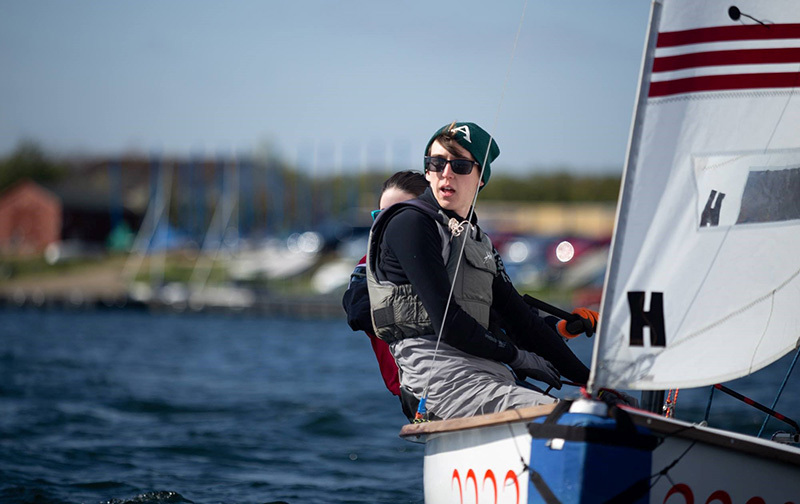 Exeter student Tiarnan Finney crews for team captain Lucy Mellers of Worcester College
Two Exeter College undergraduates have been awarded Full Blue status for representing the Oxford University Sailing Team.
James Scott (2017, Fine Art) and Tiarnan Finney (2017, History) formed part of a six-person team of Oxford students who fought hard to come fourth in the BUCS Team Racing Championships 2019.
After illness had prevented Oxford from competing in 2018, the team this year set itself the target of a top-eight finish out of the 28 teams taking part. They defied their status as underdogs to make it all the way to the semi-final of the competition, narrowly missing out on a chance to compete for gold. Their strong performance bodes well for the Varsity Match against Cambridge, which will take place in July.
Congratulations to all of the Oxford team (pictured below, from left to right): Helen Jones (Worcester), Remi Pfister (Keble), Lucy Mellers (Worcester), James Scott, JJ Marie (Lincoln), and Tiarnan Finney.