02nd February 2023
Costi Levy (2019, Philosophy and Spanish)
Exeter students bring The Tempest to the Oxford Playhouse
Costi Levy (2019, Philosophy and Spanish) reports on an exciting student production of The Tempest coming to Oxford's Playhouse later this month.
Can humans control nature? Can they control each other? Should they do either? Fear, oppression and cycles of violence drive Pennyfarthing Productions' ecological, female-led reinterpretation of Shakespeare's Tempest, which will be on the Oxford Playhouse main stage from 22-25 February.
Dramaturg Rosa Chalfen (2019, English) and director Costi Levy (2019, Philosophy and Spanish), who first collaborated when co-directing the Exeter College student production A Deed Without a Name (2021), developed the idea for the production together.
It has since grown to include numerous other Exonians, both on and off stage. Daniel McNamee (2020, Classics and English) plays Stephano, the drunken butler; Faith Wong (2020, English) directed the trailer for the production; Lucas Ipkendanz (2020, Chemistry) is the associate lighting designer; Sonya Luchanskaya (2021, Biochemistry) is the make-up designer; and Izzy Kori (2021, Fine Art) is the set designer. As part of the show's focus on ecology and climate justice, the make-up, set and props have been created from repurposed and natural materials. Sonya has made the make-up of the ensemble, who play a pulsating, visceral island, from charcoal and beetroot. Izzy has developed an impressive set by repurposing set pieces from previous Playhouse shows, used coffee bags and carpet scraps, decorated with mycelium, a natural mushroom substrate.
Exeter College has also played a central role by kindly facilitating use of the Kloppenburg, Ashdown and Ruskin Rooms in the Cohen Quad for rehearsals, as well as The Fitzhugh Auditorium for full runs of the production.
All the Exonians involved in this project are incredibly grateful and excited to be mounting a production in the Oxford Playhouse. And in a time of systematic oppression and ecological crisis, The Tempest is a story that we all need to hear again.
The Tempest will be on the Oxford Playhouse main stage from 22-25 February, with matinees on Thursday 22 February and Saturday 25 February, and evening performances each day. Tickets are available here.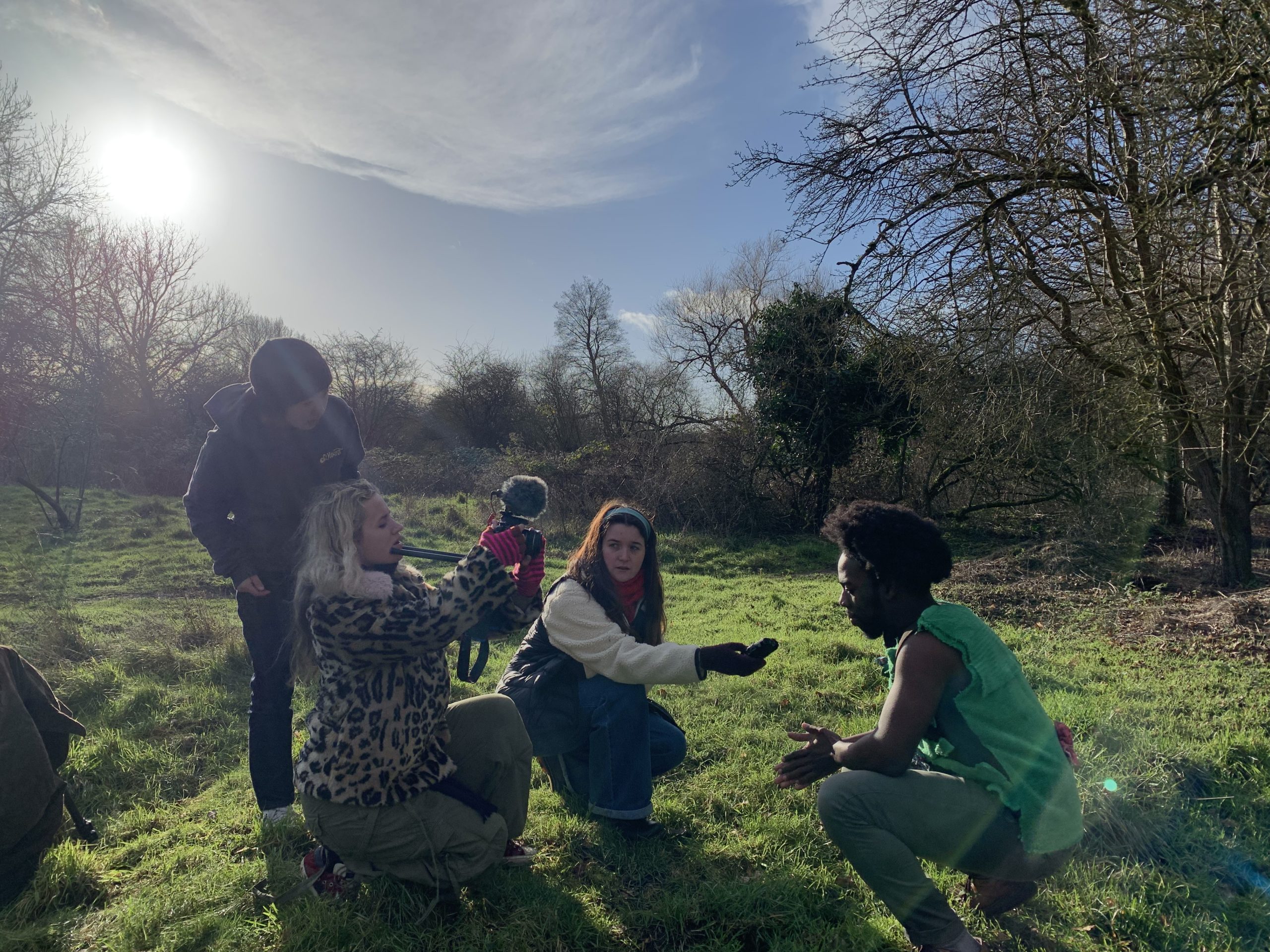 The cast of The Tempest shooting their trailer.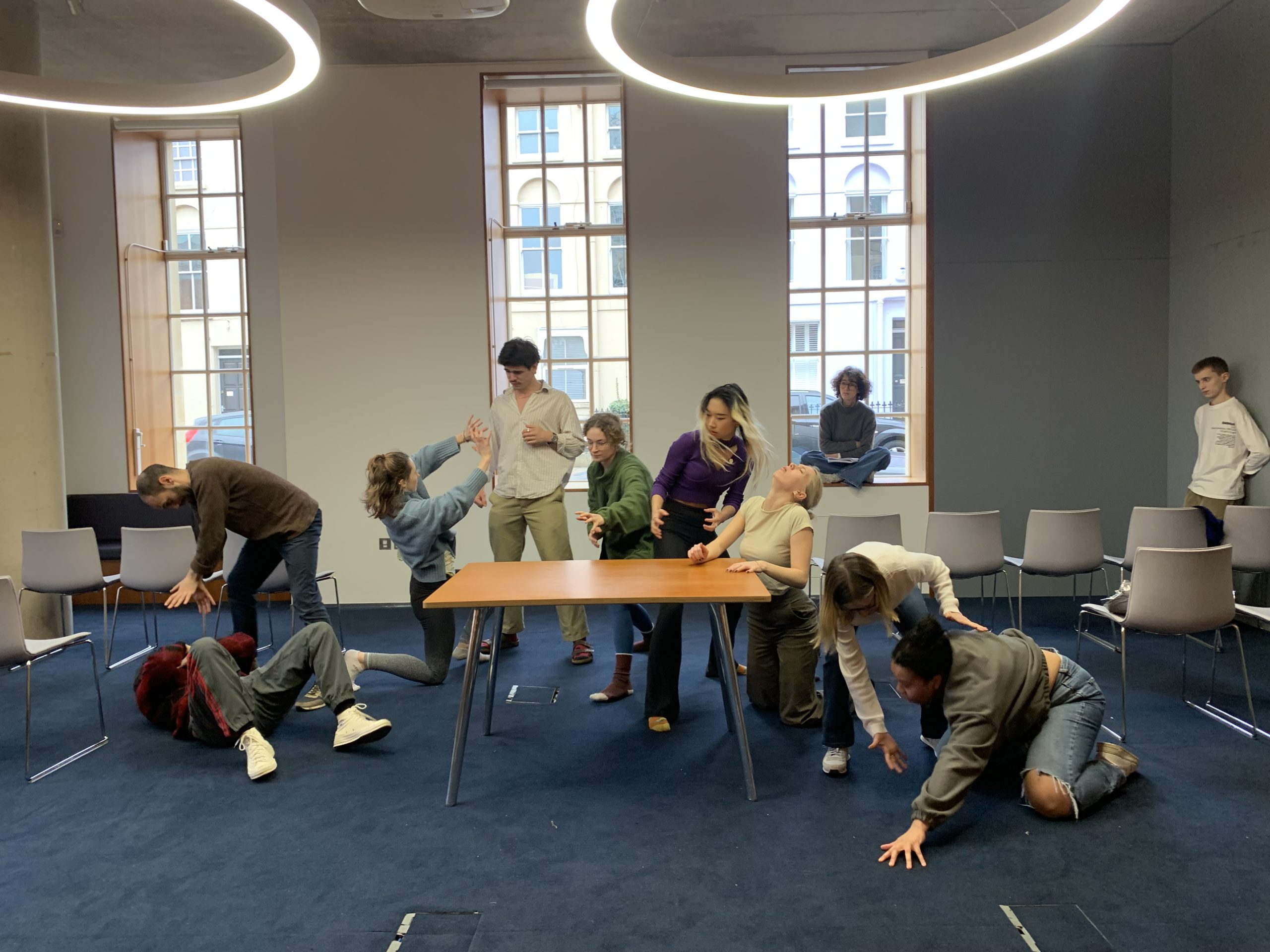 A rehearsal for The Tempest.