02nd February 2023
Costi Levy (2019, Philosophy and Spanish)
Exeter students to help make Breakwater, the first Oxford University student feature film for forty years
Privileged, a 1982 feature film produced by Oxford undergraduates, kick-started the careers of Oxford University Drama Society actors, including Hugh Grant, Mark Williams and, notably, Exonian Imogen Stubbs (1979, English), who has been successful in theatre, film and television.
Breakwater, a feature film by current Oxford students, and the first since Privileged, hopes to follow in its predecessor's footsteps. It has support from the director, producer and assistant producer of Privileged, each of whom has gone on to have highly successful careers: Mike Hoffman (director of The Best of Me and The Last Station), Andy Paterson (Bafta-nominated producer of Girl with a Pearl Earring) and Lord Neil Mendoza (Provost of Oriel College, Oxford) respectively.
Breakwater is currently in its pre-production stage and a number of Exeter students are involved in the film: Daniel McNamee (2020, Classics and English), who has featured in several student drama productions, has been cast as the lead actor; Lucas Ipkendanz (2020, Chemistry) is in the film crew; and Thomas Sheridan (2021, English) is part of the marketing team.
The film is currently raising money to fund production and post-production, as well as the film's festival run. Two fundraiser events are being hosted, which Exonians are invited to attend.
The first is an online silent auction of artworks and experiences. The selection of art on offer includes original works by professional artists such as Maggi Hambling CBE, Jonathan Hooper and Steven Appleby. An online catalogue is available, and the auction can be accessed here.
For those based in or near Oxford, there will also be a Gala Evening at Oriel College on Saturday 11 February, 6-7:30pm, where the art on auction will be displayed, and part of the score from the film will be performed. Tickets for the Gala Evening are available online.
We look forward to following the progress of the production of Breakwater and watching Daniel McNamee's lead performance in the film in due course.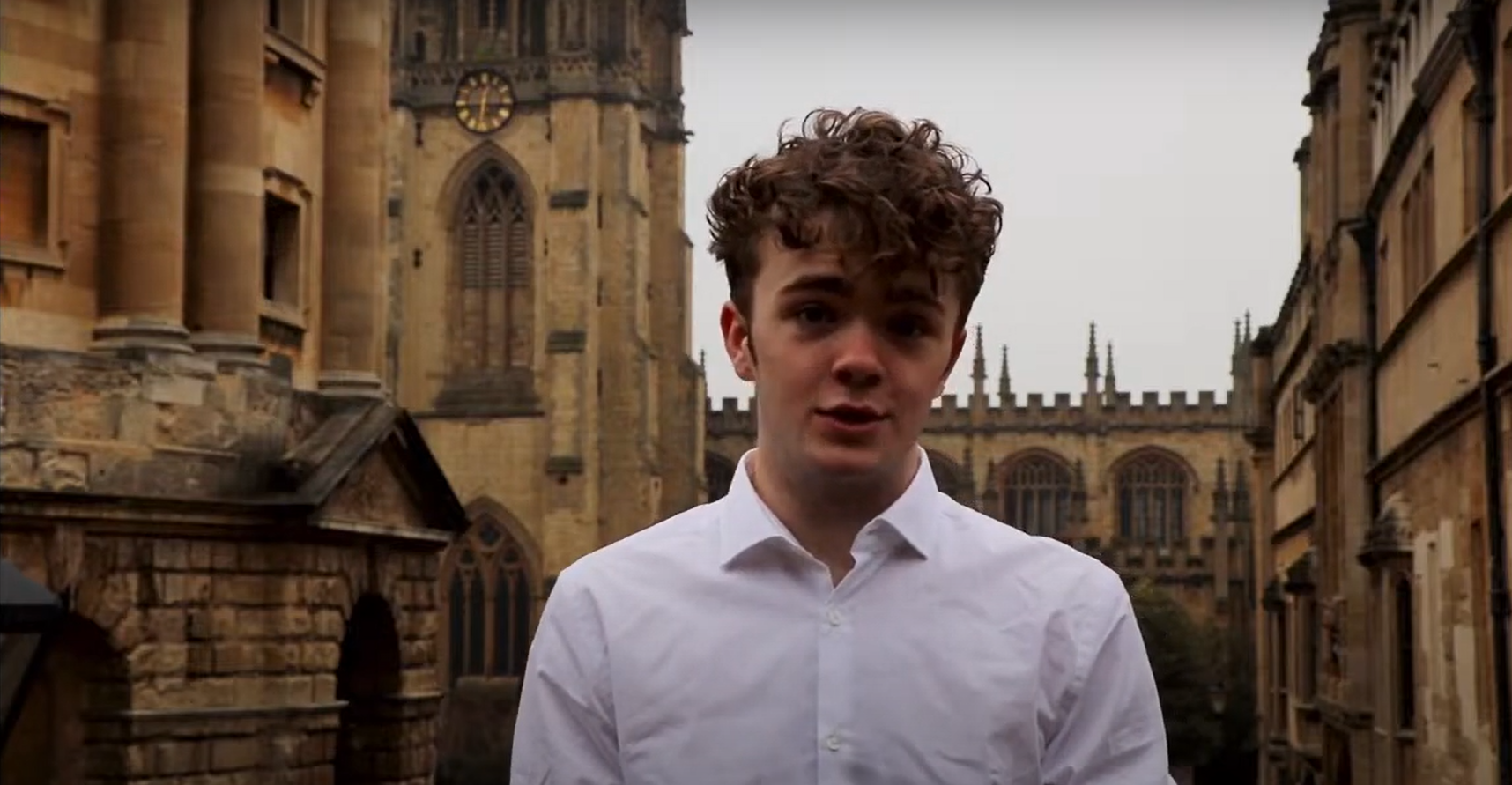 Daniel McNamee will star in Breakwater.