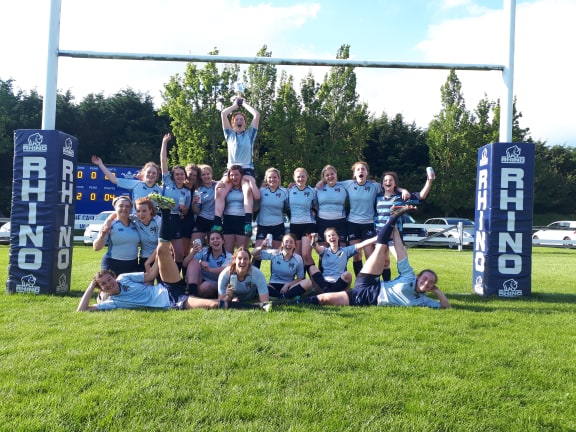 The cuppers-winning Turl Street rugby team
Exeter students were on the winning team in the first ever 15-a-side women's rugby cuppers tournament earlier this month. Turl Street Rugby, made up of players from across the Turl Street colleges, defeated Kebiel (a combined Keble-Oriel team) by 24 points to 10 to secure the trophy. The match took place at the University's Iffley Road ground as part of a packed day of cuppers action, with the men's rugby bowl, plate and cup finals also being contested in front of a crowd of 1500 spectators.
Congratulations to all of the Turl Street team on such a success in only their second season.