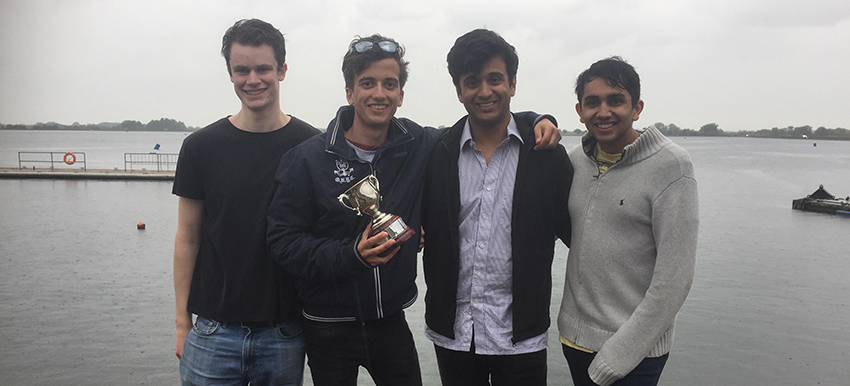 The winning crew, left to right: Gideon Lewis, James Scott, Aniruddha Voruganti, Anuj Doshi
Students from Exeter College have won the Sailing Cuppers for 2018.
A team of four students – Aniruddha Voruganti (2016, Medicine), Gideon Lewis (2017, Physics), Anuj Doshi (2017, Mathematics), and captain James Scott (2017, Fine Art) – took to water on 12 May. In challenging conditions they secured a hard-fought and narrow victory over Christ Church to take first place. Exeter's team has now been invited to race in Cambridge's equivalent of Cuppers during 9th week.
Congratulations to the team on a superb win, and we wish them the very best of luck in June's races.