Exeter welcomes new Finance and Estates Bursar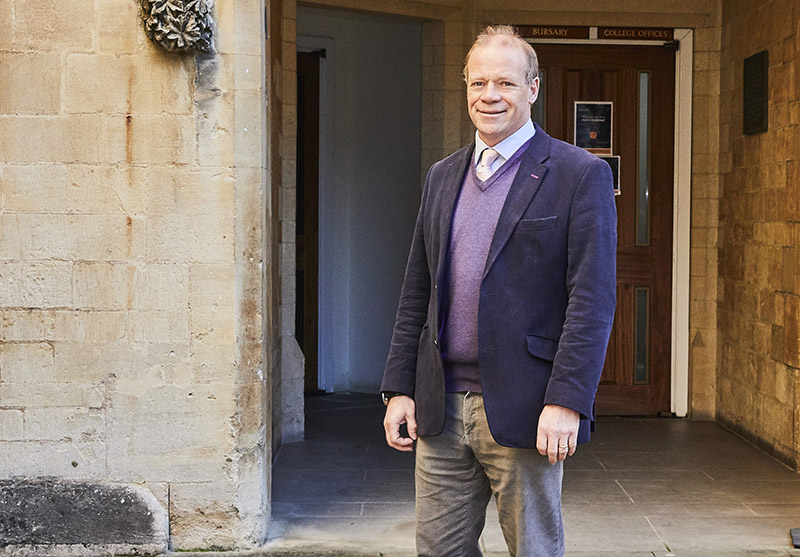 We are delighted to announce the appointment of Nicholas Badman as Finance and Estates Bursar.
Nick Badman studied PPE at Oriel College (1984-7). He then completed a Short Service Commission in the Royal Horse Artillery before moving into the finance sector, qualifying as an accountant with Arthur Andersen. He is a senior corporate financier with over 20 years' experience including at Samuel Montagu (HSBC), Schroder Salomon Smith Barney (Citigroup) and for the last 13 years as a Partner at Penfida advising pension fund trustees. He also has experience as a Finance Director, at Evolutec, and a Non-Executive Director, at Celsis.
In his spare time, he enjoys travel and spending time absorbing the culture and history of Italy.
Rick Trainor, Rector of Exeter, commented: 'Nick Badman knows Oxford well, and he has wide-ranging and deep experience of the financial sector in particular and the business world in general. He will be a hugely positive addition to the work and life of the College.'
Nick Badman's first working day in post at Exeter is 2 November.