Exonian Choir launches its new website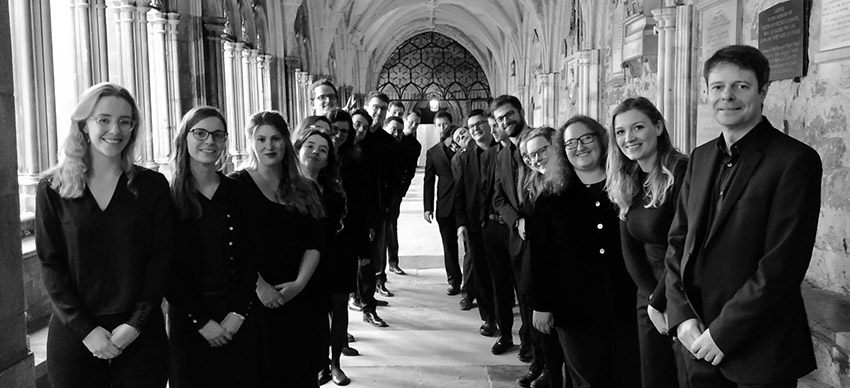 The Exonian Choir (Exeter's Alumni Choir) is excited to announce the launch of their new website, https://exonianchoir.com/.
The Exonian Choir is a London-based vocal ensemble made up primarily of former choral scholars from the Chapel Choir here at Exeter. Founded in 2016 by Tim Muggeridge (2013, Music), they meet several times a year to perform the music they learned and loved as choral scholars, in both concert and sacred settings. Over the last few years, the choir have sung choral evensong at Westminster Abbey, St. Paul's Cathedral, Southwark Cathedral, and Westminster Cathedral, and they have performed as part of the Brandenburg Festival. Summer 2019 saw their first international tour, singing at L'Église de la Madeleine and the American Cathedral, Paris.
As with the rest of the arts world, the current lockdown has put the brakes on performances for now, but you can find more details on their upcoming events later in the year here. If you would like to sign up to the choir's mailing list then please fill out the contact form on the website, and if you would be interested in joining the choir as a singer then please email exonianchoir@gmail.com.