Exonian Professor John Gray (1968, PPE) on Desert Island Discs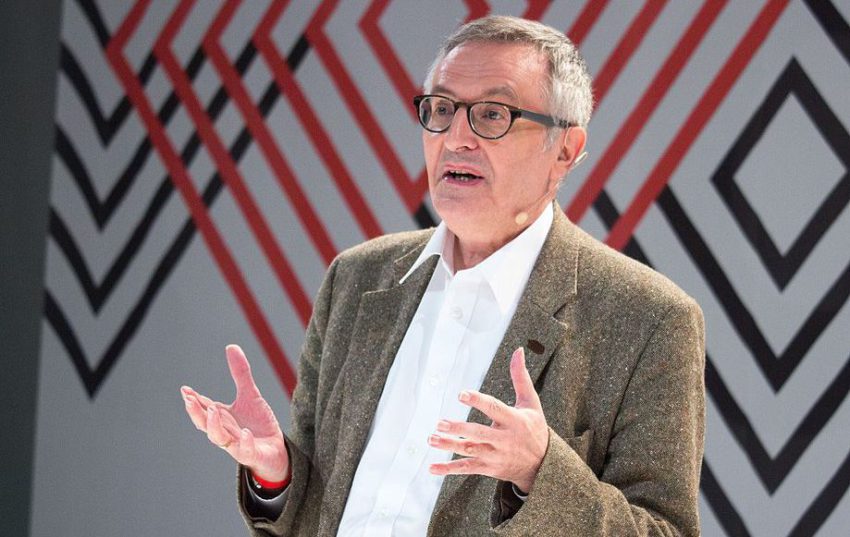 Photo of Professor John Gray by Vera de Kok, CC BY-SA 4.0
Exeter alumnus Professor John Gray (1968, PPE) has been interviewed by Kirsty Young for the long-running BBC radio programme Desert Island Discs.
Professor Gray is a philosopher, born in South Shields to working class parents. After grammar school he came to Exeter where he completed an undergraduate degree, an MPhil and DPhil. His academic career included professorships at Oxford University and the London School of Economics, and visiting professorships at Harvard and Yale in the USA. He retired from academia in 2008, and has dedicated himself to writing full time since then. He is the lead book reviewer of the New Statesman and a regular contributor to the Guardian.
In Desert Island Discs guests are interviewed about their lives and careers and asked to choose eight records that they would take with them to their desert island, along with a book and a luxury. Professor Gray's music choices included David Bowie's Life on Mars?, When the Boat Comes In, sung by Alex Glasgow, and the theme from Get Carter, written by Roy Budd. His book of choice was a collection of poetry by Wallace Stevens called The Palm at the End of the Mind and his luxury item was a lifetime supply of Marmite. Asked to choose just one disc to take with him to his island, Professor Gray chose Gymnopédiè No. 1, written by Erik Satie and performed by Pascal Rogé.
The programme is currently available to listen to on the BBC website and through podcast services.