Exonians launch new open-air classical music festival
Exeter alumnae Betty Makharinsky (2012, Music) and Amelia Anderson (2012, Music) have launched a new open-air classical music festival, the Vache Baroque Festival. The festival launches with two performances of Henry Purcell's Dido and Aeneas, on Friday 4 September and Sunday 6 September 2020.
Betty, a professional soprano, and Amelia, who works in marketing and press relations at the National Theatre, soon realised that the COVID-19 pandemic was going to have a profound impact on the arts, with opportunities for indoor arts performances likely to be restricted. Together with musician Jonathan Darbourne (Magdalen), they have launched the Vache Baroque Festival in the grounds of the Vache, an historic stately home in Buckinghamshire, enabling audiences to enjoy classical music in the fresh air and safely spread out. It is also an opportunity to bring classical music to new audiences.
Amelia explains: "As the pandemic continues to have a detrimental impact on the performing arts industry, it feels more important than ever to find innovative ways to provide artists with a stage and audiences with live entertainment. Our vision for the festival is to give young, emerging creatives a platform to create fresh and exciting interpretations of classic works, which hopefully in turn, will attract new and more diverse audiences to Baroque music."
Commenting on the festival, Baroness Deborah Bull, one of the patrons for the 2020 performances said: "The Vache Baroque Festival is a great example of the resourceful ways in which talented young creatives are responding to the huge challenges that the performing arts sector currently faces. By launching an open-air venue and colliding different art forms within their interpretation of Dido and Aeneus, the Vache Baroque Festival team are offering new ways for audiences to experience masterworks, while inspiring the next generation of young artists and participants by welcoming them in to experience the final stages of the creative process. As so many arts and cultural organisations are unable to operate in these difficult times, I welcome the opportunity to support the efforts of emerging artists who, through courage and entrepreneurialism, are seizing the opportunity to create work and remind audiences of what we are missing while so many performance venues are sadly forced to remain dark."
The grounds of the Vache will be open from 4 pm, with picnicking encouraged and pre-show performances from 5.30 pm.
In an effort to make the festival more accessible, a number of local school children and performing arts students will be invited to watch the dress rehearsal free of charge.
Tickets are now on sale for Dido and Aeneas and can be purchased at www.vachebaroquefestival.com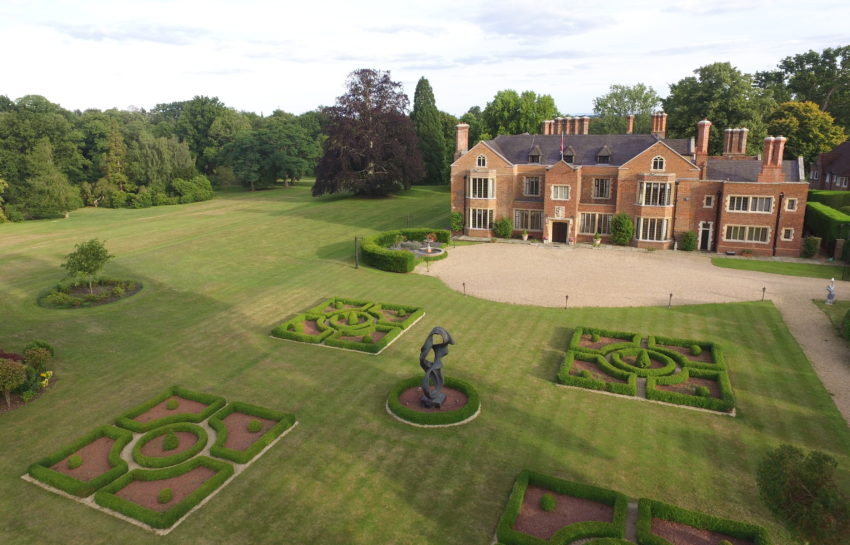 The festival will take place in the grounds of the Vache stately home in Buckinghamshire