17th March 2022
Costi Levy (2019, Philosophy and Spanish)
Four Exeter alumni honoured in the 2022 New Year Honours
Costi Levy (2019, Philosophy and Spanish) reports on the achievements of four Exeter alumni, recognised in the New Year Honours.
Exeter College celebrates the honouring of four Exeter alumni in the New Year Honours. Ben Merrick (1993, Modern Languages and Latin) and Melanie Robinson (1995, Modern History) were both awarded CMGs, Andy Anson (1983, Mathematics) was honoured with an OBE, and Richard Meddings (1977, Modern History) received a CBE.
Ben Merrick was made a Companion of the Order of St Michael and St George (CMG) for services to British foreign policy. His work has ranged from serving as Commissioner of the British Antarctic Territory to being part of the cabinet office of the Ministry of Defence. Mr Merrick served as the Director of Overseas Territories at the Foreign, Commonwealth and Development Office from 2015 until last year. He has now taken up a new position as Director of the Joint Funds Unit in the Cabinet Office's National Security Secretariat. The role entails overseeing a large fund which enables cross-government, integrated response to tackle threats to UK interests arising from instability overseas. Mr Merrick is legally blind and is the Deputy Disability Champion for the Civil Service. His First at Oxford and stellar career is a testament to the fact that disability need not be a barrier to success.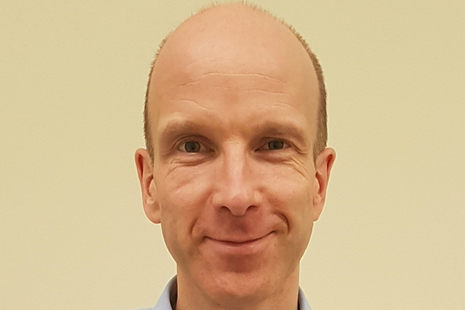 Melanie Robinson was also honoured with a CMG, in her case for services to foreign and international development policy. She has over 20 years of experience in the field and has worked extensively for the Department for International Development (DIFID). From 2012 to 2015, Mrs Robinson was the Head of DIFID in Ethiopia. Prior to that, she served as the Principal Private Secretary to the Secretary of State. She also spent two years as a Team Leader for Climate Change Adaptation and continued her work in sustainability and the environmental field as Head of International Climate Policy for the Department for Energy and Climate Change. After serving as Executive Director at World Bank Group in Washington for three years, Mrs Robinson was appointed British Ambassador to Zimbabwe in 2019.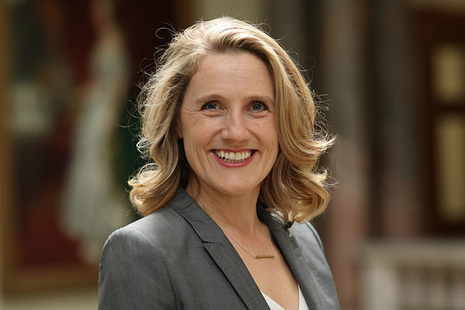 Andy Anson was honoured with an OBE for his services to Sport, particularly during Covid-19. After graduating with a degree in Mathematics, and having earned a Blue in football, Mr Anson started his career in consulting. After completing an MBA at INSEAD, he moved into the media, entertainment and sports business, and has since held top positions at corporations such as Walt Disney, Channel 4, Manchester United and was CEO of the ATP Tennis Tour in Europe, amongst others. In 2021 he was appointed as the CEO of the British Olympic Association (BOA), a role which combines his love for sport and his commercial expertise. The BOA is responsible for organising and overseeing the participation of GB athletes at the Olympic Games, a task which Mr Anson executed with great success at both Tokyo 2020 and Beijing 2022.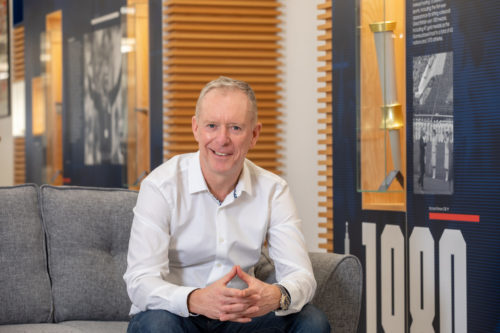 Andy Anson, for British Olympic Association. Photo: Sam Mellish
Richard Meddings was honoured with a CBE for services to the Financial Sector. The honour is a tribute to his work as Chairman of TSB Bank, as well as 30 years of executive experience in retail, business, and investment banking. After training as a chartered accountant with PricewaterhouseCoopers (PwC), Mr Meddings served as an Executive Board Director at Standard Chartered from 2002 to 2014. He also worked as a Non-Executive Director of 3i plc, Legal and General, Jardine Lloyd Thompson Group and Deutsche Bank, before moving to TSB Banks in 2018. Mr Meddings served as a Non-Executive Director on the Board of HM Treasury for seven years and also as a trustee and Deputy Chairman of Teach First. Mr Meddings is now a Director at Credit Suisse Group and, earlier this year, he was confirmed as the new Chair of NHS England. His appointment is a testament to his record of effecting change and reform at the highest levels. Mr Meddings's work will focus on the health service's recovery from the coronavirus (Covid-19) pandemic and expanding its workforce. He has pledged his £63,000 annual salary to charity. On beginning his new role Mr Meddings said 'I am humbled by and pay a huge tribute to the people of the NHS for their heroic work and their continuing commitment.'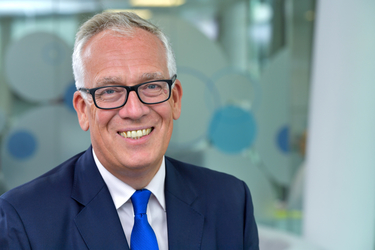 Richard Meddings, for TSB Bank. Photo: Professional Images/@ProfImages
Exeter College extends its warmest congratulations to Ben Merrick, Melanie Robinson, Andy Anson and Richard Meddings for their extraordinary achievements.