01st December 2022
Hannah Christie, Development Officer
Giving Day 2022 raises over £57,000
Our third Giving Day raised £57,343 from 213 members of our community – thank you!
On 3 and 4 November the whole Exeter community came together to take part in a range of competitions and challenges and, ultimately, raise money to support current students. And, of course, the T-Rexeter roamed Oxford, helping to make everyone aware of what an important day it was.
Funds raised through the Giving Day this year will help to support the Library restoration and the College's access and outreach team. They will also provide financial assistance for current students. Your generosity will ensure that College can continue to alleviate the stress and pressure of any significant financial challenges our students face. It will also help to make an Oxford education accessible to anyone bright enough to be here and preserve George Gilbert Scott's magnificent architecture while making sure that the library is a space fit for a world-leading, 21st-century academic institution.
Finally, thank you to everyone who took the time to interact with us on social media and via email. It was lovely to hear from so many of you – your generosity with your time, gifts and good humour illustrated, once again, how supportive the Exeter community is.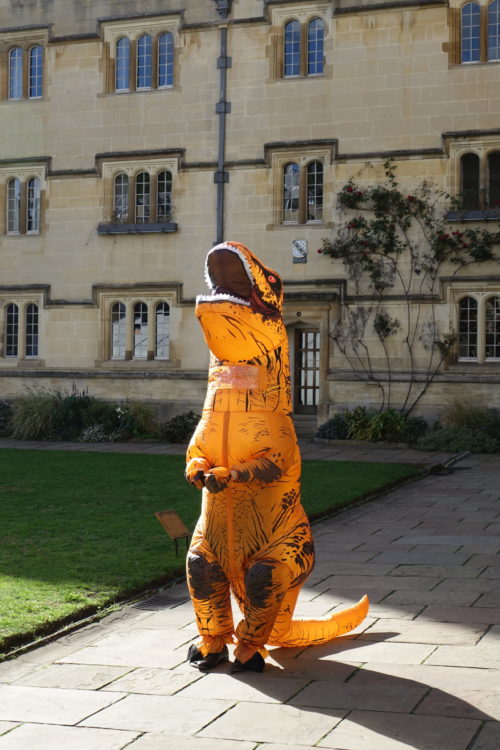 The T-Rexeter says 'Thank you!'