22nd March 2021
Costi Levy (2019, Philosophy and Spanish)
Graduate research: Kate Dicker on host-targeted therapies for treating HIV
To mark Women's History Month Exeter College news intern Costi Levy has been speaking to Exeter students and alumnae about their work. Today she spoke to Kate Dicker (2018, DPhil in Infection, Immunology and Translational Medicine) who explained how the development of host-targeted therapies could revolutionise treatment of HIV.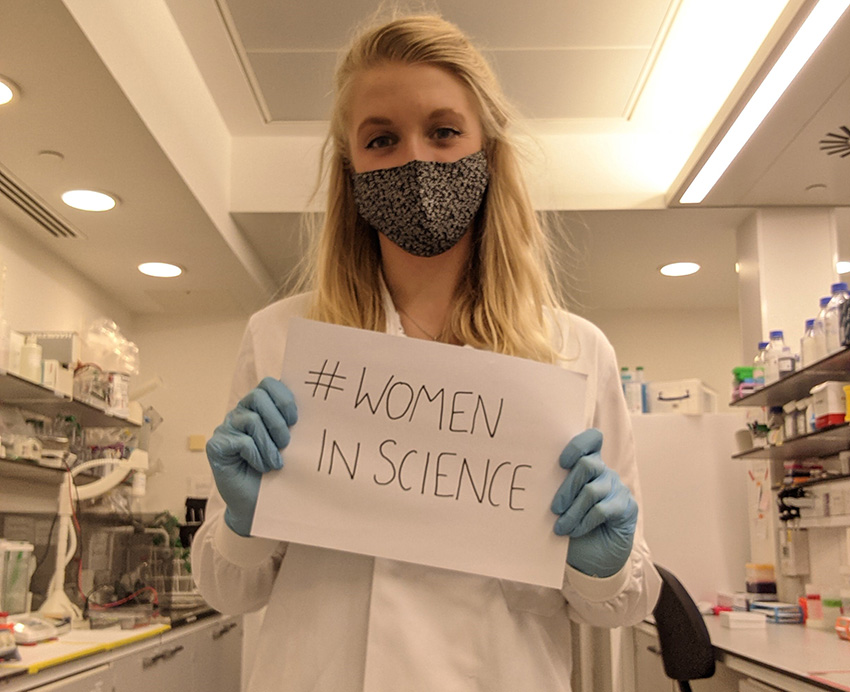 'The first year is a rotation: you work in three different labs within the different disciplines, and then you pick one. I chose the Castello lab'.
Kate's lab focuses on RNA (ribonucleic acid) binding proteins, which are 'as the name suggests, proteins that can recognise and bind to RNA. They play a huge role in many cellular processes but also in viral life cycles.' Her supervisor, Alfredo Castello, looks at these in the context of viral infection, and Kate, who is now in the third year of her DPhil, specialises in HIV.
Kate's research aims to support the development of new, host-targeted drugs to treat HIV. 'We've got lots of drugs to treat HIV,' she notes, but highlights that, while they are usually used effectively in the UK, this is not the case worldwide. Kate explains that viral resistance plays a large role in the effectiveness of drugs when used to tackle specific cases of HIV: 'developing countries may not have the technology to sequence everyone's viruses. If diagnosed, [patients] will be given the cheapest drug, which the virus may be resistant to.' This is where Kate's research comes into play. It is much harder for viruses to develop resistance to proteins which aren't their own. Therefore, the development of drugs which target human proteins are more likely to avoid the serious problems related to viral resistance.
'It's tricky, and it's a case of having a Google calendar that looks like hell.' Kate splits her days between working in a normal lab, where she runs biochemical experiments, and the Category 3 lab, a higher safety environment where she is able to study exactly what the virus does in different contexts. The research is highly independent too. Whilst she meets with her supervisor once every week or so – 'he keeps me on track of the wider goals of what I want to achieve' – it is down to Kate to decide what experiments she needs to do, and how.
'I've always been interested in viruses and bacteria, and how these tiny things can completely destroy our immune systems … it's the evolution of humans and pathogens. Every time one evolves, the other evolves, and it's just this race to see who can beat the other.' With one and a half years left on her project, we hope that Kate will, in this instance, win the race.