Honorary Fellow Sir John Laws (1963, Literae Humaniores) dies aged 74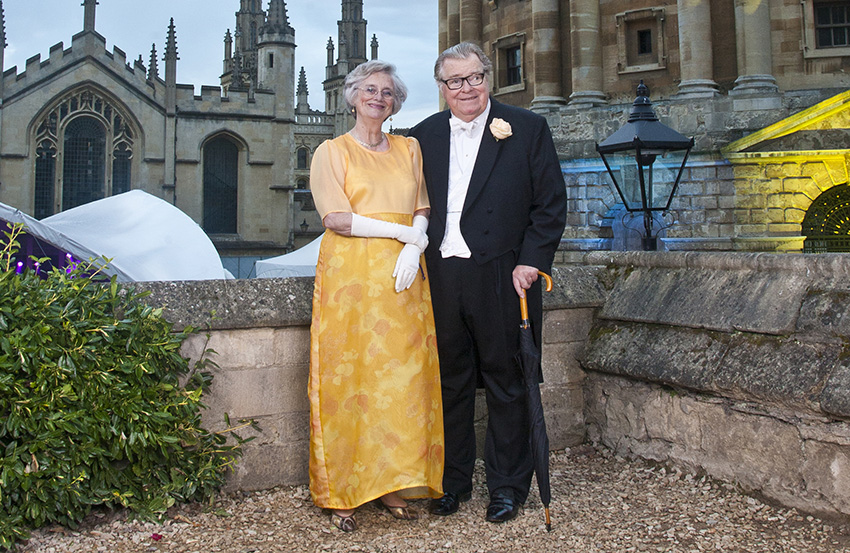 Sir John Laws and his wife Lady Sophie celebrate at Exeter College's 700th Anniversary Ball in 2014
It is with deep regret that we announce the death on 5 April, aged 74, of Sir John Laws, an Exeter alumnus (1963, Literae Humaniores) and an Honorary Fellow of the College since 2000.
John Laws grew up in Easington, County Durham.  He was educated at Durham School before matriculating at Exeter where he held an Open Classical Scholarship.  He took a First in Greats in 1967.
Sir John was a very distinguished member of the legal profession.  Called to the Bar by the Inner Temple in 1970, he became a Bencher there in 1985 and its Treasurer (the leading role) in 2010.  A highly successful practising barrister for many years, Sir John served as First Junior Treasury Counsel (Common Law) 1984-92, representing the Government in key major public law cases.  He was appointed a High Court judge, and knighted, in 1992.  In 1999 he stepped up to the Court of Appeal and was made a Privy Councillor.  From 2016, following early retirement, Sir John was Arthur Goodhart Visiting Professor of Legal Science at Cambridge, where he was an Honorary Fellow of Robinson College.  He was also Judicial Visitor at University College London and a Visiting Professor at Northumbria University.
Sir John had a towering reputation, especially in constitutional and administrative law.  He was particularly influential with his argument that the constitution and not Parliament is sovereign in a democratic society.  He helped to found, and served as President of, the Administrative Law Bar Association.  From 1994 to 2018 he was President of the Bar European Group.  Sir John also published widely, on subjects as diverse as Cicero the Advocate (2004) and The Common Law Constitution (2014).
Sir John was renowned for his love of life (and especially of Greece), his personal warmth and his kindness to others.  He was also a very loyal alumnus of Exeter.  For example, he and wife Sophie (an academic and fellow Oxford graduate who predeceased him in 2017), were enthusiastic participants in the 700th Anniversary Ball in 2014, pictured above.
Sir John is survived by his daughter Margaret Grace Callanan, his son-in-law and two grandchildren. Our thoughts go out to them at this very sad time.