John Walter (1998, Fine Art) brings art exhibition to London and Manchester
A new exhibition from artist John Walter (1998, Fine Art) will open in London later this month and then move to Manchester in the autumn.
CAPSID is the latest multi-media maximalist installation by John Walter, who is best known for Alien Sex Club (2015). Presenting a compelling, sometimes riotous and often surreal world incorporating 250 works of art, CAPSID is the result of collaboration between Walter and molecular virologist Professor Greg Towers of University College London. This major exhibition addresses a crisis of representation surrounding viruses such as HIV by bringing new scientific knowledge about viral capsids to the attention of the wider public. In turn, this scientific knowledge is enabling Walter to innovate artistic concepts such as collage, colour field painting and pattern-making.
Capsids are protein shells contained within viruses that help protect and deliver viruses to host cells during infection. The project uses the imagery and narratives associated with the groundbreaking scientific research around capsids to create a new immersive installation featuring drawings, paintings, prints, sculptures, costumes, videos, film and sound, with emphasis on privileging the handmade, the awkward and the asymmetrical.
CAPSID will be on display at CGP London from 17 May until 8 July and then at HOME Manchester from 10 November through to 6 January. The exhibition is accompanied by a publication from HOME, CAPSID. The monograph features an introduction by Professor Towers, a newly commissioned essay by writer Jonathan P Watts, and an interview with John Walter. It offers the most comprehensive insight into Walter's work published to date.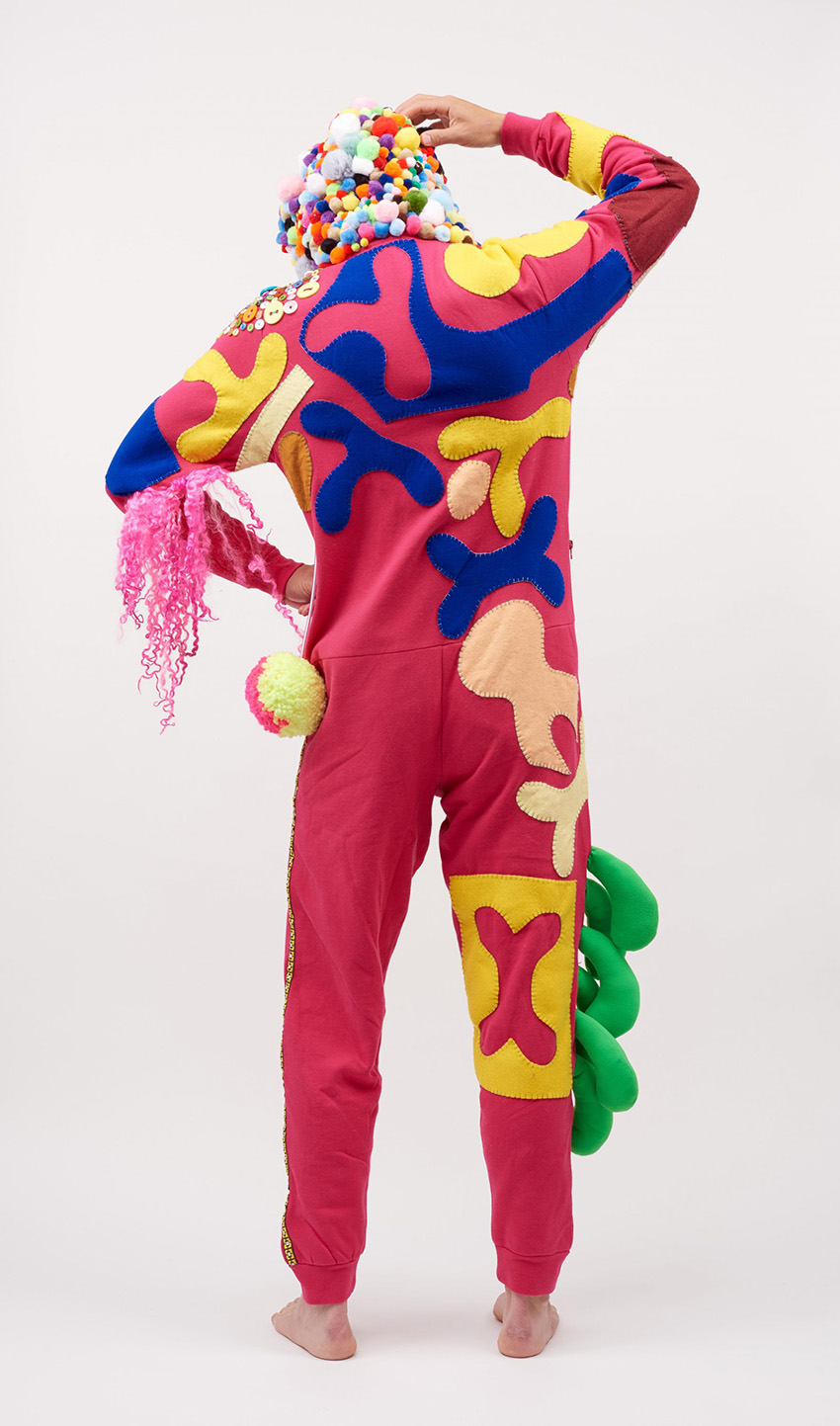 Above: John Walter – Gag. Embroidery, patches, buttons, felt, crinoline, trimmings, stuffing and fabric dye on fleece onesie. 2017. Photograph by Jonathan Bassett. Courtesy of John Walter