John Walter brings ground-breaking art exhibition to Manchester
CAPSID, the multimedia art installation from John Walter (1998, Fine Art), will open in HOME, Manchester on 9 November.
Named after the inner protein shell that protects, cloaks and delivers a virus within the host cell, the maximalist installation addresses what John views as a crisis of visual representation surrounding viruses such as HIV, and presents a new way of understanding the biological agent based on the latest scientific research.
John says: '[HIV] is a problem that people may think has gone away but hasn't. It's mutated, and it needs a different form of representation.'
CAPSID sets out to do this through unapologetically humorous and gaudy pieces of art that embrace John's signature 'shonky' aesthetics – privileging the handmade, the awkward and the asymmetrical.
The exhibition is the result of collaboration between John and molecular virologist Professor Greg Towers of University College London, with virology providing inspiration for John's art, and the art providing a new lens through which to view viruses.
John says: 'Virology has a lot to teach us about how ideas and cultural forms are spread, how they inveigle themselves into existence and how they mutate in order to survive. It seems to be that discussion of memes is hackneyed at this point and so going deeper into the science is a way of refreshing the discussion.'
CAPSID can be viewed at HOME Manchester from 9 November until 6 January. Click here to find out more.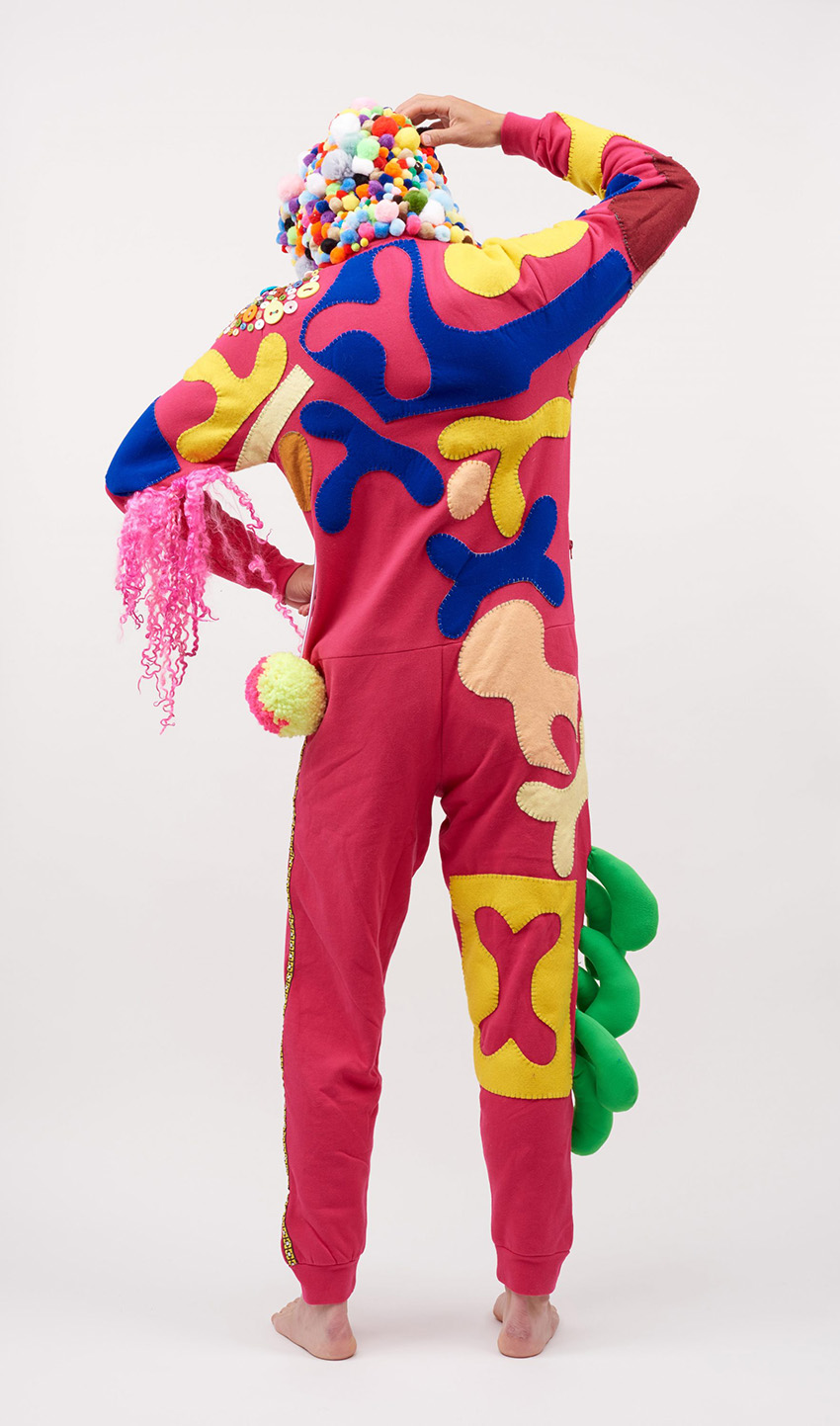 Above: John Walter – Gag. Embroidery, patches, buttons, felt, crinoline, trimmings, stuffing and fabric dye on fleece onesie. 2017. Photograph by Jonathan Bassett. Courtesy of John Walter