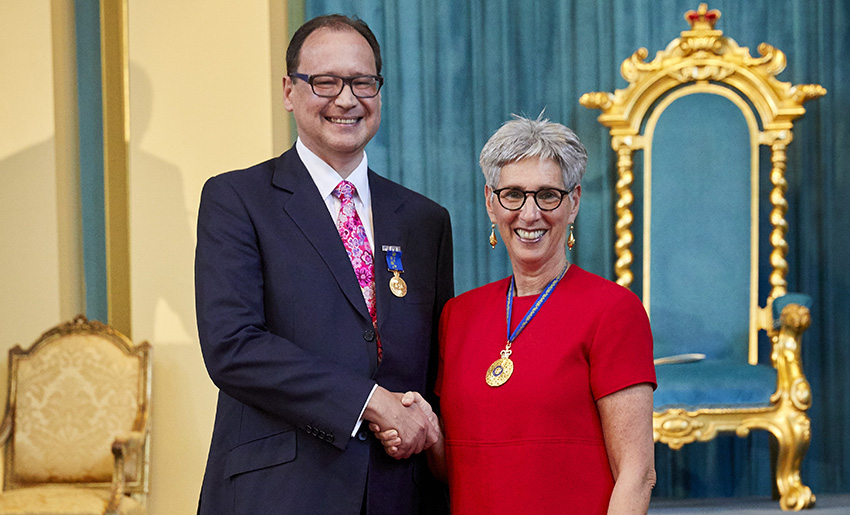 Jon Rolfe with the Governor of Victoria, the Hon. Linda Dessau AC. Photo: Kit Haselden Photography
Exeter alumnus Jon Rolfe (1985, Mathematics) has been awarded the Order of Australia Medal for service to community health through fundraising contributions. He was presented with the medal by the Governor of Victoria, the Honourable Linda Dessau AC, at a ceremony in April.
Jon emigrated to Australia in 2005, and after a career in finance retired in 2011 and has gone on to help various not-for-profit causes. He recently celebrated 10 years since receiving a double lung transplant, which became necessary due to the damaging effects of cystic fibrosis, a genetic disease he was born with.
Speaking after the award ceremony, Jon said:  "I am honoured to be recognised for my community volunteering. Australia has been such a lucky country for me, being able to help the causes close to my heart has meant so much.  I am also deeply grateful to my donor family, without their consent to organ donation I would not be alive today."