Keith Pearce (1970, PGCE) to publish biography of 19th-century Jewish Cornish businessman
Further to his book The Jews of Cornwall – A History (Halsgrove 2014) Keith Pearce (1970, PGCE) will publish in September 2018 Lemon Hart of Penzance (Penlee House 2018), the story of a successful Jewish wine merchant who was a supplier of rum to the Royal Navy.
Lemon Hart was born into a thriving Jewish community in Penzance in 1768 and followed his father into business. A prosperous merchant, some time in the 1800s he established his own brand of rum and by the time of his death supplied 100,000 gallons of the drink to the Royal Navy every year.
Lemon Heart of Penzance promises to be a worthy sequel to Keith Pearce's meticulously researched 2014 book The Jews of Cornwall.
To order a copy or for enquiries contact Penlee House: info@penleehouse.org.uk | 01736 363625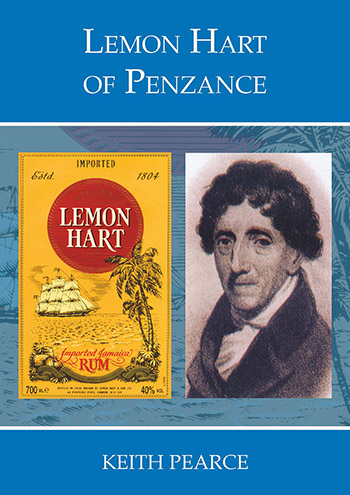 The cover of Lemon Hart of Penzance(cover images supplied to the author by Allied Domecq plc. in 1998, former owners of Lemon Hart Rum®, now owned by Mosaiq Inc. of Quebec)