Kevin Rudd, former Prime Minister of Australia, discusses threats to liberal democracy at Exeter College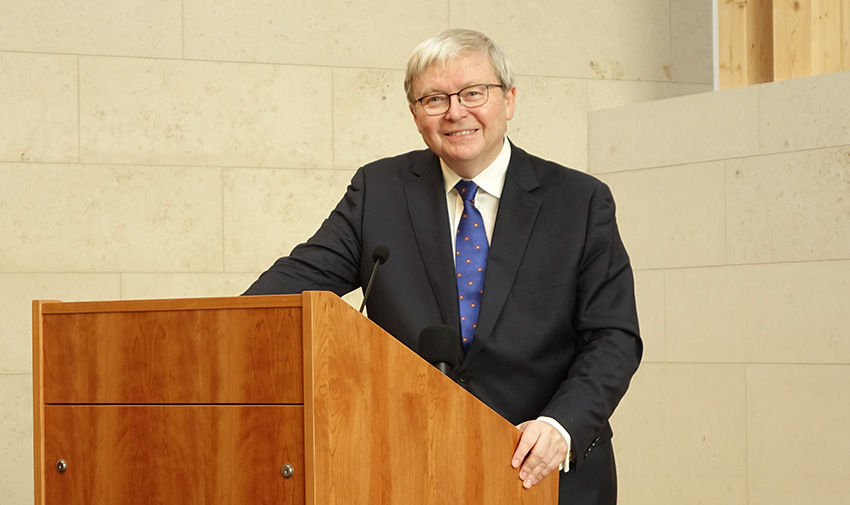 On Wednesday, 16 May we were delighted to welcome Kevin Rudd, former Prime Minister of Australia, as he gave the flagship Rector's Seminar for Trinity Term. Mr Rudd spoke on 'How dangerous are current threats to liberal democracy?' and a recording of the talk is available to listen to now online.
Mr Rudd's talk gave students of Exeter College, as well as alumni and staff, an exceptional opportunity to hear from one of the world's most influential leaders and thinkers of recent times. He gave the talk in the FitzHugh Auditorium at Exeter's recently opened Cohen Quad, joking in his opening remarks that 'for a college that's 700 years old the building holds up pretty well'.
Mr Rudd identified five 'cancers' that pose a threat to liberal democracy before fielding questions from the audience in a captivating and lively exchange.
Those who were unable to attend the talk can listen to it by clicking here or using the audio player below.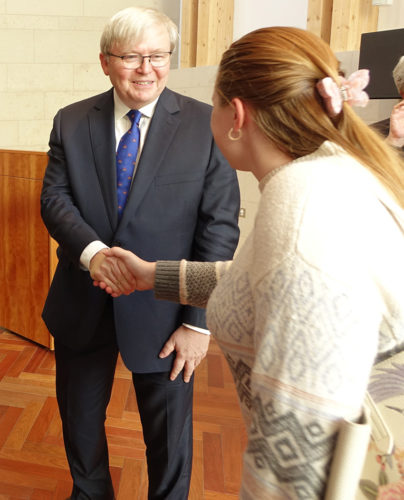 Mr Rudd met with students after the formal Q&A session