20th May 2021
Costi Levy (2019, Philosophy and Spanish)
Lisa Parry (1998, English) premieres new production online
Is something incredible happening in Merthyr? Carys, a sixteen-year-old school student, claims to have received the stigmata: Christ's wounds from the Cross. Are her wounds a sign from God? Carys thinks so; she wants to tell the world and demands to be heard. Sian, Carys's teacher, is not so sure. Filled with doubt, Sian believes silencing Carys will keep her safe, but can she make sense of what is happening to her young pupil.
The Merthyr Stigmatist is a fierce new play by Lisa Parry (1998, English). Shortlisted for the inaugural Theatre Uncut Political Playwriting Award and a hymn to the power of young people, it is screaming to be heard. Tickets to watch an online production of the play by Sherman Theatre and Theatre Uncut are now on sale.
'I have caused what might soon be a global situation because you've stopped thinking people like me are worth hearing.'
The script is also being published by Nick Hern Books and is available to purchase here.
The play will be available to watch online and on-demand from 27 May to 12 June. Find out more and buy your ticket here.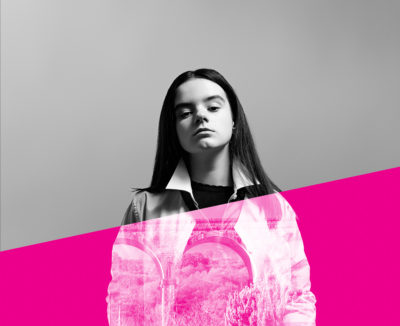 Image Credit: Burning Red