Men's second boat secures blades in Torpids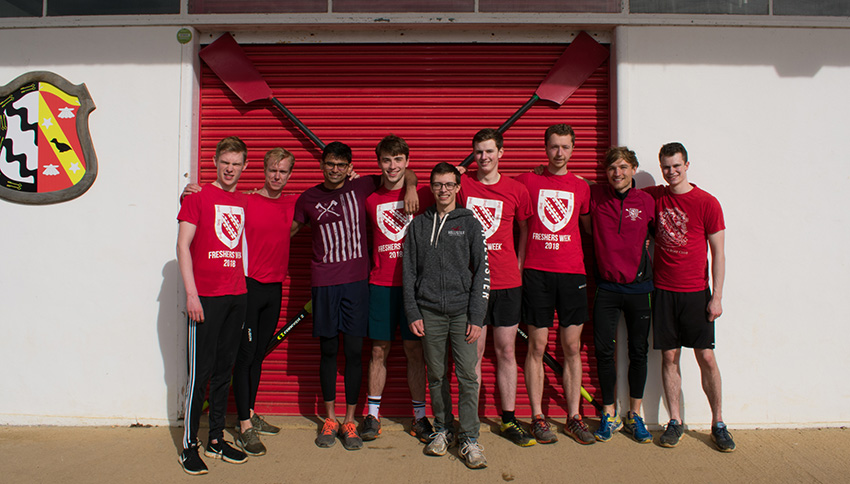 The victorious Men's second crew. Photo: Blake Bullwinkel
Exeter's Men's second boat had a formidable week in the Torpids rowing races this term, bumping their way up the river each day to secure much-coveted blades. On their rise up the river they bumped the second boats of Lady Margaret Hall, St John's, Hertford and Magdalen to finish the week in fifth place in division five.
The Men's first boat had a steady week, rowing over each day before bumping up one place on day four. They are now fifth in division two.
For the Women's boats it was a mixed week, with the first boat being bumped three times and rowing over once, to finish sixth in division three; meanwhile the Women's second boat rowed over three times and bumped up two places on day three to end the week 10th in division five.
After the week's rowing James Chasty (2016, Chemistry), captain of the men's crews, said: "It was an amazing performance from M2 – for all the M2 rowers, Torpids was their first bumps regatta and most of them only took up the sport in October. Hopefully, for many this will be only the start of their rowing experience here at Exeter.
"We started with only seven senior rowers in October. The rowers in the first boat have worked extremely hard and while things may not always have gone our way during the week, we were able to hold off some very quick crews whilst ensuring a further rise up the river."