Nandini Das awarded British Academy Book Prize
We are thrilled to announce that Exeter College Tutorial Fellow in English Professor Nandini Das's Courting India: England, Mughal India, and the Origins of Empire has won the British Academy Book Prize for Global and Cultural Understanding. The Prize was established in 2019 to reward the best works of non-fiction that "demonstrate rigour and originality, and have contributed to public understanding of other world cultures and their interaction."
Courting India documents the arrival of the first English ambassador in India, Sir Thomas Roe, in the early 17th century. Professor Das challenges our understanding of this pivotal pre-colonial period. Drawing on a rich variety of sources – literature, the memoirs of the Mughal Emperor Jahangir, the journals and correspondence of Sir Thomas Roe, plus the archives of the East India Company – Professor Das invites the reader to get to grips with the making of history, and its narration from both British and Indian perspectives.
Professor Charles Tripp FBA, the Chair of the Book Prize judging panel, said "Through her beautiful writing and exceptional research, the judging panel was drawn to the contrast between an impoverished, insecure Britain and the flourishing, confident Mughal Empire and the often-amusing, sometimes querulous exchanges between their various representatives. Moreover, we were reminded through this story of the first ambassadorial mission of the value of international diplomacy, but also of the cultural minefields that surround it in ways that still have resonance today."
President of the British Academy Professor Julia Black added, "The power of good writing and a well-told story in getting people to understand each other should not be underestimated. This book does just that, drawing on the best of the academic and the literary traditions to shed light on how we are today."
In her acceptance speech for the award, Professor Das said, "Receiving this award is an honour and a privilege, and I want to thank the panel and the British Academy for it. And I want to thank them even more for bringing together the extraordinary other books and writers from whose work I have learned so much already, with whose approach to the role of the researcher, the writer, to the place of the humanities within our current, fraught cultural discourses, so much of my own thinking resonates. To be considered part of that company is equally an honour."
"I began Courting India as a reassessment of the origins of some of the most fundamental assumptions about cultural differences between Europe and Asia,  assumptions that drove imperial ambition and colonial violence in their time, assumptions that continue to throw their long shadow across the inexorability with which we continue to move into greater and yet greater violence and dissonance today. Yet possibilities of understanding and exchange cropped up, sometimes almost despite the actors and agents involved, in the interstices of those accreted assumptions. I want to dedicate this award to that possibility – of contact, of exchange, of understanding,  between individuals – that has always so stubbornly persisted, then, and now."
Exeter College congratulates Professor Das on this extraordinary achievement!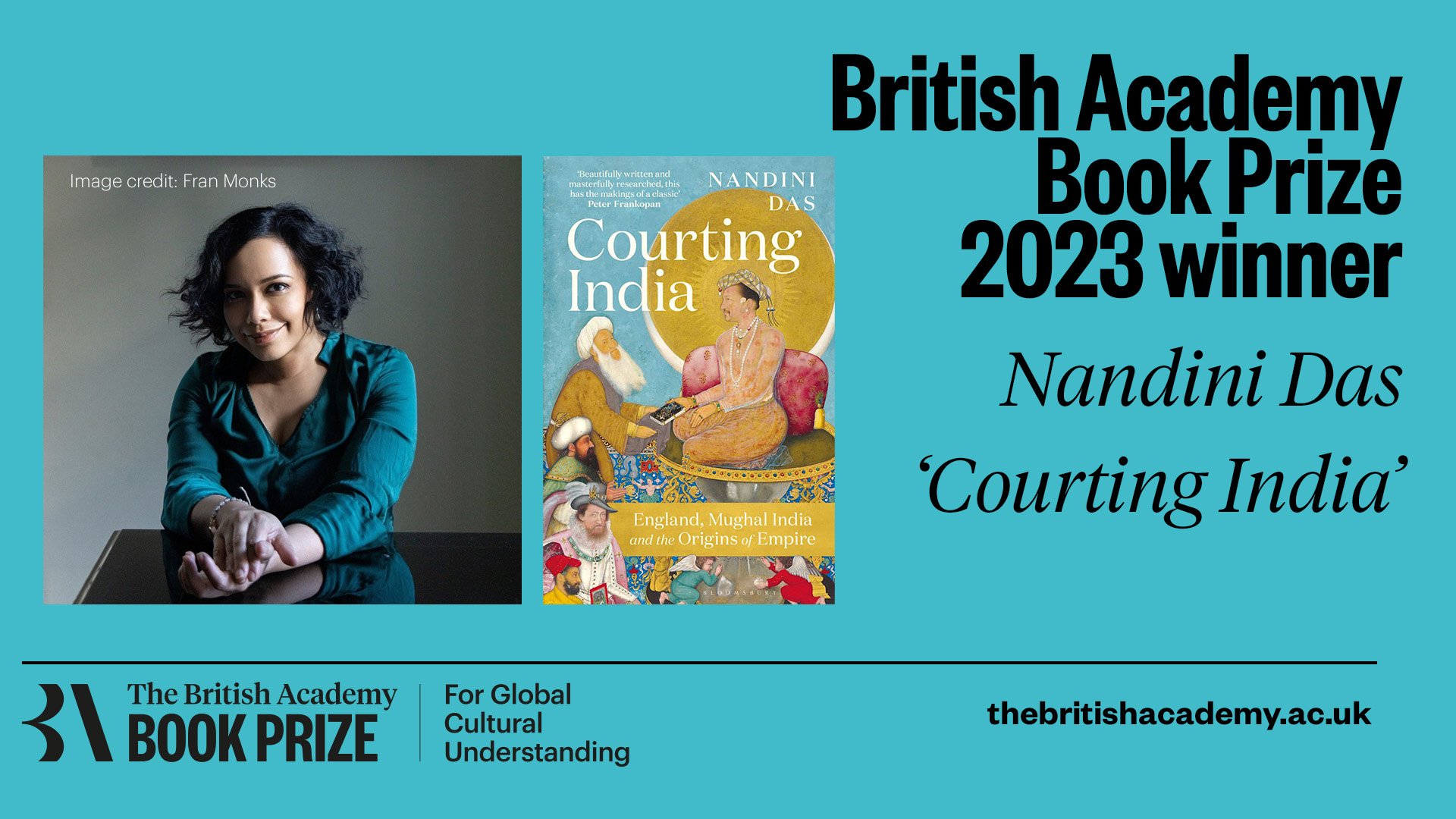 Photo of Nandini Das by Fran Monks